A Five-Year Recap: BBSP's 10 Most Memorable Posts
February 11, 2020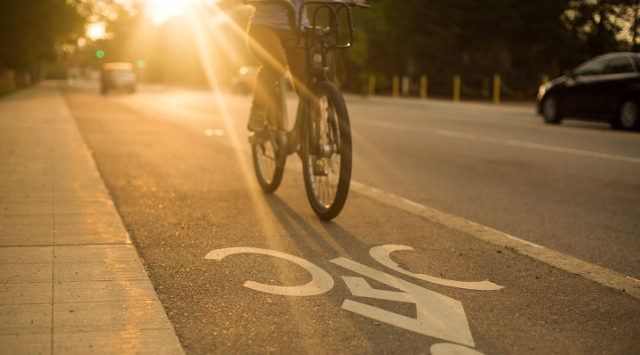 Photo courtesy of Unsplash
Since 2015, the Better Bike Share Partnership has shared and reported on a varied catalog of industry news, system success stories, helpful resources, funding and much more to advocate for those who aren't seen or heard in shared micromobility. 
We're proud of every single story and grateful to all the participants who made them possible. Now that it's been five years, we felt it important to re-share your favorite stories from 2019 and those from the very beginning. 
Here's your BBSP article recap:
Our Top Posts of 2019
BBSP partly funded a vital research report released by Portland State University's Transportation Research and Education Center (TREC) that compared the equity programs of Portland's BIKETOWN, Milwaukee's Bublr, Pittsburgh's Healthy Ride, Ithaca's LimeBike and Los Angeles' Metro Bike Share.
TREC researchers observed equitable considerations in station siting and bike availability, payment, community programming, marketing, bike types, internal operations and transit integration.
Researchers found that "large cities were more likely to have equity measures in place (71% to 79% of them), with a significant concentration of BBSP-funded systems included. Over half of the systems with equity programs focused on individuals with lower incomes, while others targeted particular geographic areas, racial or ethnic groups, ability statuses, etc."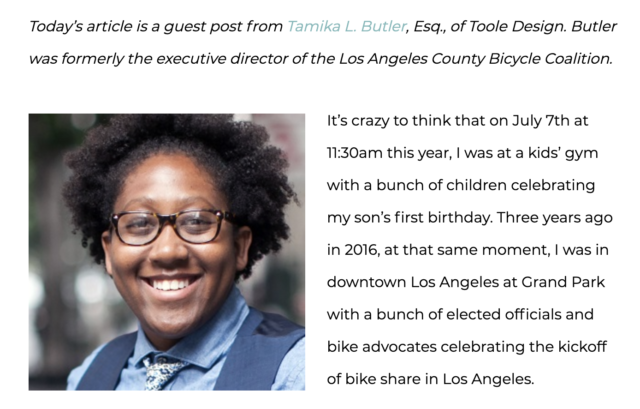 Tamika L. Butler, Esq. is Toole Design's Director of Planning for California and the Director of Equity and Inclusion. She joined BBSP for a Q&A last year to discuss the evolution of equitable micromobility. 
With a diverse background in law, community organizing and nonprofit leadership, Butler's insights regarding a consolidating industry, the proliferation of scooters, the future of micromobility and more were quite popular among our readers.
"There are a lot of questions that the transportation profession needs to keep asking, even as micromobility evolves at lightning speed," says Butler. 
Read the full post to learn what some of those questions are.
Part of a two-part series, this article discusses St. Louis and Portland's approach to e-scooters, which prioritized ensuring all residents have equal opportunity to access them.
Portland's study, for example, revealed the portion of riders using scooters for recreation was one-third of the portion that used the scooters to commute, exemplifying varied use of the mode.
In St. Louis, parameters were set to prioritize geographic equity. On top of that, NACTO prepared to release guidelines for managing scooters and shared bikes in cities. 
"Over the past few years, bike sharing has become a familiar sight in most American cities. But despite some age diversity in who rides bike share, there's a big segment of people who are rarely seen on the bikes — families with children."
In a thorough report, the D.C. Policy Center (DCPC) identified family-friendly bike share options, needed accommodations and the potential barriers. 
If you missed this article, find out what the DCPC says are the two main challenges preventing families with children from easily accessing bike share.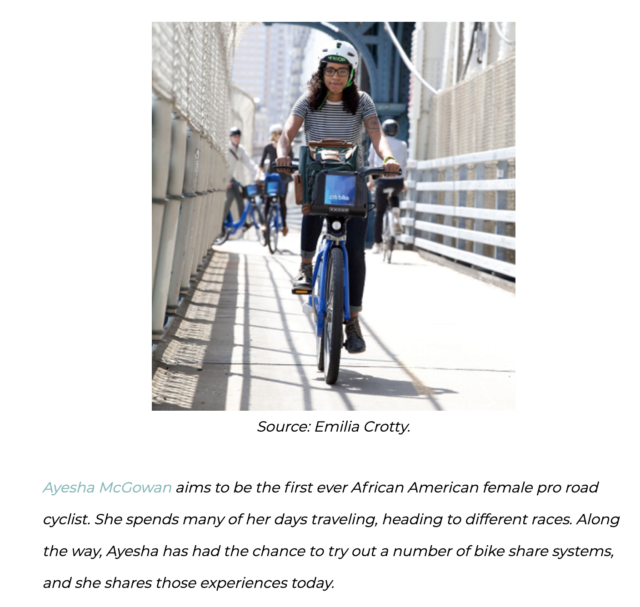 Cyclist Ayesha McGowan shared her perspective as a rider in the popular cities of New York, Paris, Atlanta, Chicago and Washington D.C. From one adventure to the next, McGowan invites readers into her active lifestyle that heavily depends on access to bike share, no matter where she is. 
"Next time you're in a new place with bike share, I urge you to give it a go — it might end up being the most memorable experience on your trip!"
Our Top Posts of All Time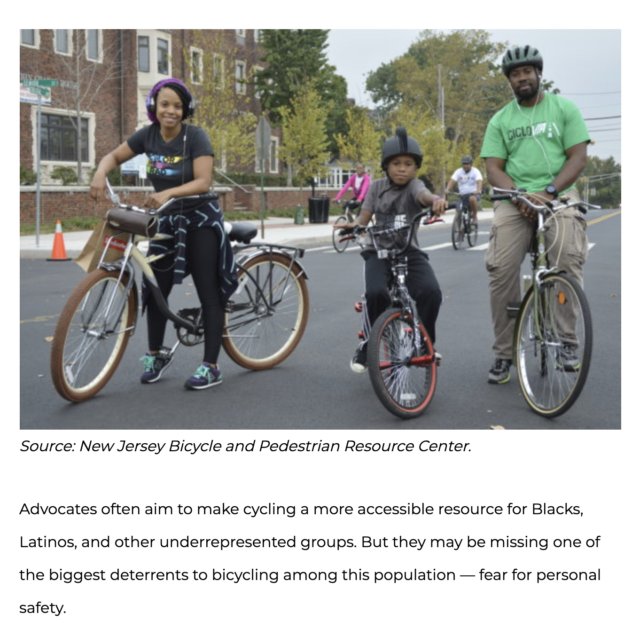 The first of a four-part series, we don't doubt this article leads the list because of the sheer amount of data provided by Rutgers researchers Charles T. Brown and James A. Sinclair. 
Three years later, the discussion of personal safety for people of color using shared micromobility continues as more data is provided. However, this article highlights where we were in 2016. How much has changed.
In 2016, we shared the success of Fargo's Great Rides, which, at the time, had 11 stations and 100 bicycles available seasonally. Despite the system's size, Great Rides saw 143,000 trips.
Read more to learn how the system managed to pull off this incredible feat!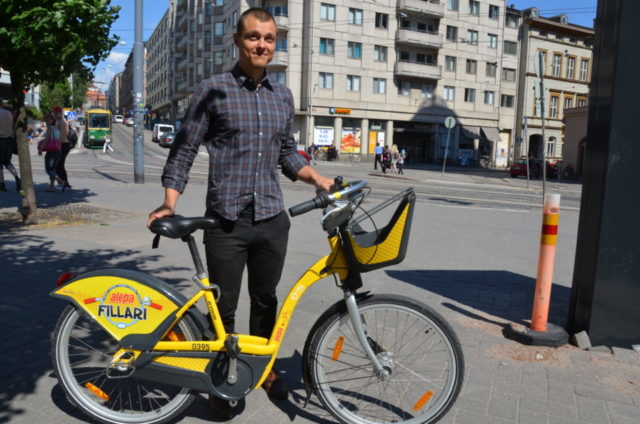 Samuli Mäkinen, bike share program manager, City of Helsinki.
After integrating with mass transit, Helsinki's City Bike system averaged 6.9 rides per bike, compared to Europe's largest system, Vélib' in Paris, which saw 5.3 daily rides per bike.
The bike-friendly streets are certainly a plus, but in this article, we looked into the branding, trip planning and transit integration efforts that substantially boosted ridership in the Finnish capital. 
The Boost electric pedal-assist bicycle came to be in 2016. At the time, Birmingham was the only U.S. city to offer electric pedal-assist bicycles, but e-bikes have since taken the lead in the fleets of many bike share programs. 
The article explains why this option greatly benefits low-income communities: "The poor are statistically more likely to be obese or have health-related issues that might act as mental barriers keeping them from riding. Plus, in many cities, their neighborhoods are located at the edges of bike share systems where docks are farther apart from one another, so getting farther faster is important."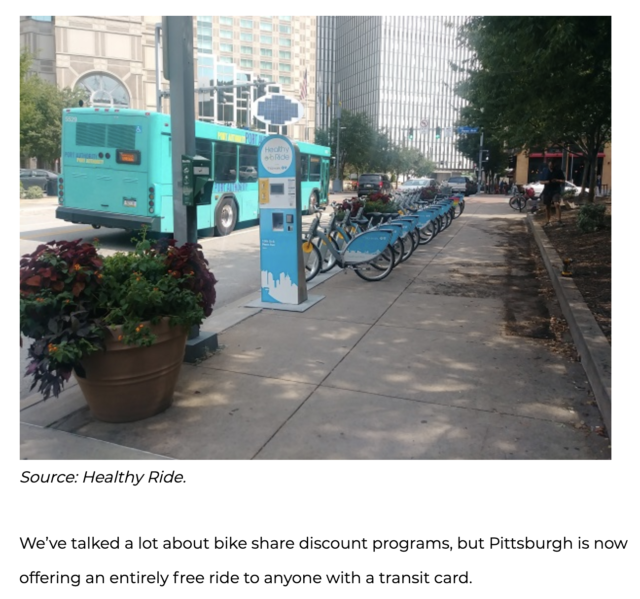 Covering quite the milestone in transportation, this article explores how the integration of bike share with other transit systems was made possible due to a shared technology system. 
Since Pittsburgh's bike share program Healthy Ride announced that owners of the regional transit system's ConnectCard can access bike share for free in 15-minute increments, what progress has been made nearly three years later? How many other cities have bridged this gap?
End.
Thank you for your readership! We always want to hear from our readers, so share your thoughts with us on Facebook, Twitter and Instagram, or send me an email at farrah@peopleforbikes.org.
Stay tuned for our upcoming article: 5 Trends to Watch in Micromobility in 2020.
The Better Bike Share Partnership is a JPB Foundation-funded collaboration between the City of Philadelphia, the Bicycle Coalition of Greater Philadelphia, the National Association of City Transportation Officials (NACTO) and the PeopleForBikes Foundation to build equitable and replicable bike share systems. Follow us on Facebook, Twitter and Instagram or sign up for our weekly newsletter. Story tip? Write farrah@peopleforbikes.org.