Why the country's best bike share might be in Fargo
May 19, 2016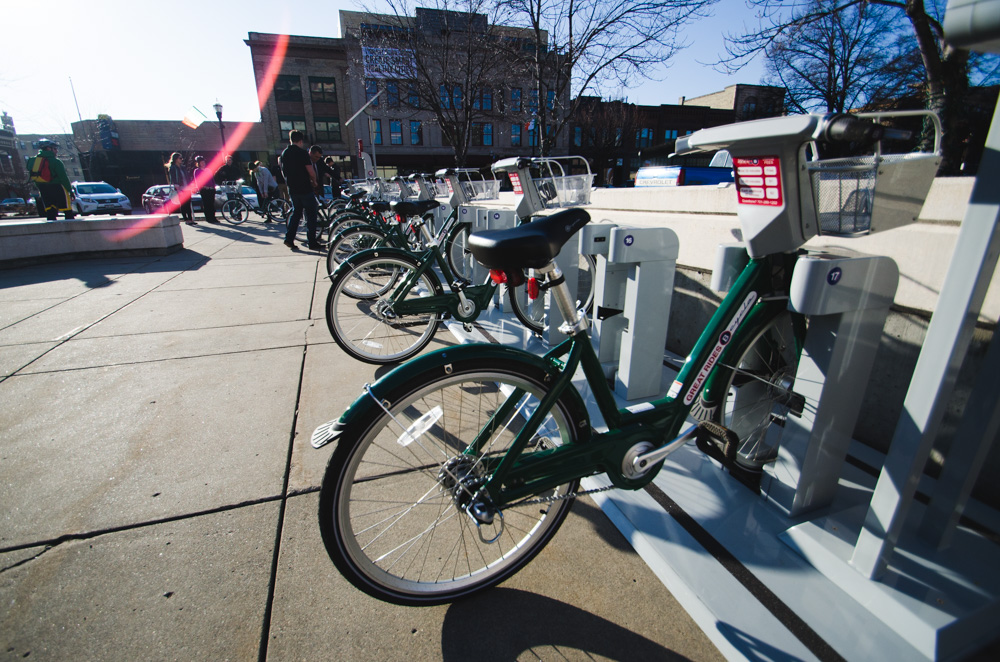 Many in the bike share world are anxiously awaiting the launch of Los Angeles' system this summer because of its ambitious transit integration plan: You'll be able to check out a bike with the same card that gets you on a bus.
But an overlooked example of an integrated payment system already exists—in Fargo, North Dakota. And it's created arguably one of the most successful bike share systems in the country.
Fargo's Great Rides is an 11-station, 100-bicycle seasonal system. Its last season saw 143,000 trips and an average of six or seven rides per bike per day—more usage per bike than in New York, Washington DC or Paris.
Their primary user base: the students at North Dakota State University. Students there take approximately 90 percent of bike share trips.
It's a model that transit, housing and social service agencies everywhere should be watching closely. Not to mention other schools.
"Our success has been in lowered barriers to entry," explains Sara Watson Curry, the director of operations at Great Rides. "We like to say it happens 'automagically.' It's really easy—less than a minute."
A Great Rides seasonal pass is included as part of the mandatory student activities fee at NDSU. All students have to do to activate their membership is log on to the website they already use for their academic courses and university-related tasks and agree to Great Rides' terms of service contract. Then, they can instantly check out bikes using the student ids they are already use to carrying with them.
It turns out that when you snap bike sharing into an existing system that already has a financial relationship with users and all the tools they need—and no additional sign-up cost—the results can be spectacular.
NDSU has a student population of approximately 15,000—8,000 of them have registered with Great Rides, and of those, 6,000 took at least one trip during the eight-month season.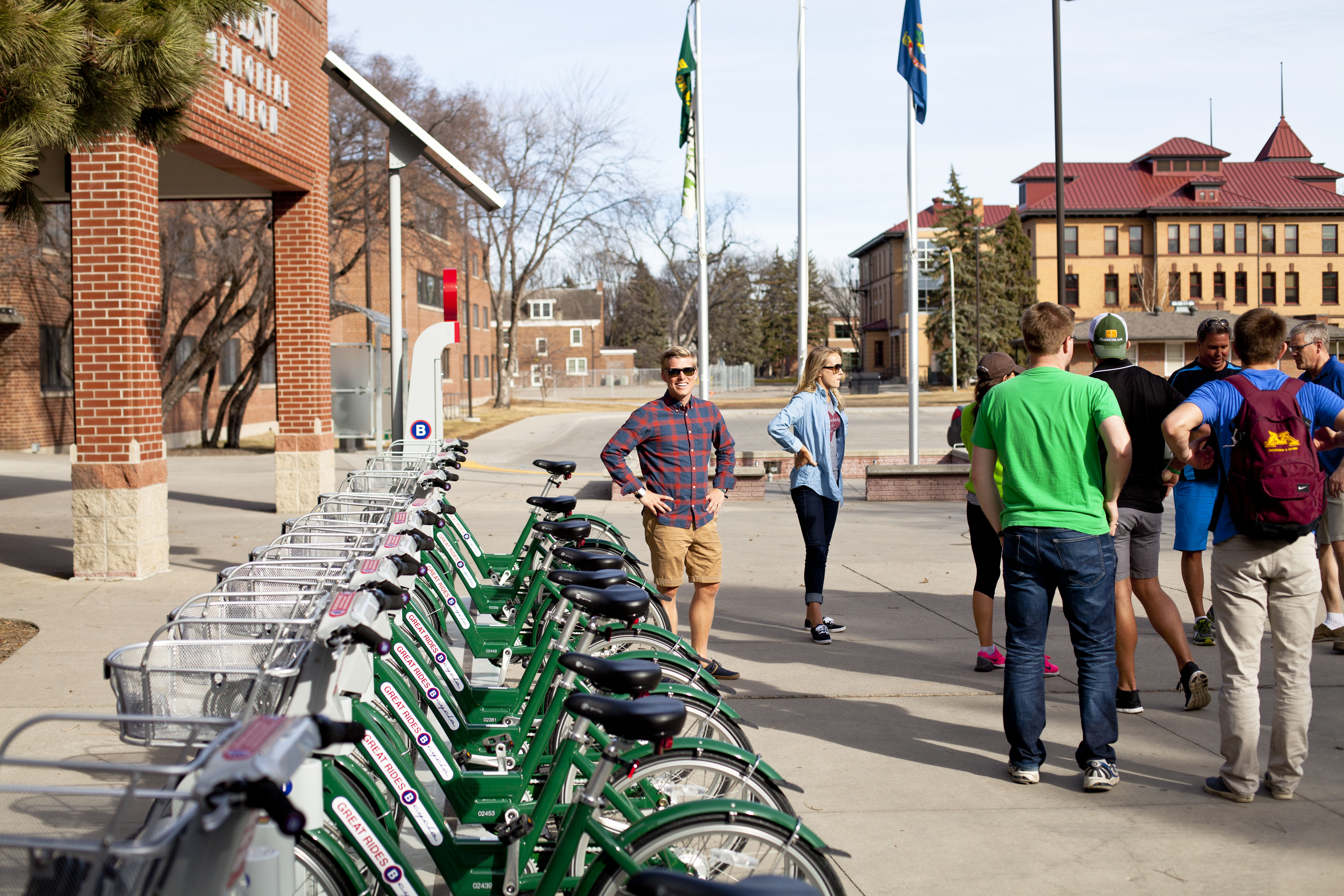 "We feel strongly the integration with student IDs was key," says Curry. "It eliminated us having to mail things and them having wait. They want to buy slices of pizza, not memberships."
The sponsorship relationship between Great Rides and NDSU is similar to a preexisting program between the university and the local bus system that allowed students to use their school IDs to access the bus system. Students already knew about that and are using public transit to great effect, so expanding the concept to bike share was easy.
"Initially we were on campus to get people to sign up," says Curry. "We talked to maybe 200 people over a couple of hours. From that, we saw 2,000 rides. It was a buzz that spread on campus. … They see classmates and roommates and they go wild. They get it."
Great Rides' popularity recalls the massively successful bike share system in Hangzhou, China, one of the world's largest. Its users can check out one of its more than 60,000 bikes using their transit cards and get an automatic discount when they do.
Curry doesn't see Great Rides pickup numbers as an anomaly among the bike share industry. She believes systems just need to integrate as intimately as possible.
"It was a lot of IT work and a lot of work with the university to set everything up," says Curry, before adding that the payoff was worth it.
On their end, NDSU has included photos of bike share in their recruiting materials for potential students, and their facilities department has reported adding additional bicycle racks to accommodate the growing number of personal bicycles on campus. The university has also begun incorporating questions about bike share into their annual survey about transportation.
"It'll be interesting to see if we move the needle," says Curry.
Great Rides is considering expanding to service other universities in the area, but Curry notes that progress toward that goal is deliberate and not rushed. One reason the relationship with NDSU has worked so well is that student government and administration were involved and excited from the system's inception.
"We have to build the relationship," she says. "We need the infrastructure and the support."
The Better Bike Share Partnership is a JPB Foundation-funded collaboration between the City of Philadelphia, the Bicycle Coalition of Greater Philadelphia, the National Association of City Transportation Officials (NACTO) and thePeopleForBikes Foundation to build equitable and replicable bike share systems. Follow us on Facebook, Twitter and Instagram or sign up for our weekly newsletter. Story tip? Write april@peopleforbikes.org