Bike Share Battery Recycling Takes Off
December 7, 2022
New battery recycling programs from major industry players are helping to make shared micromobility even more sustainable.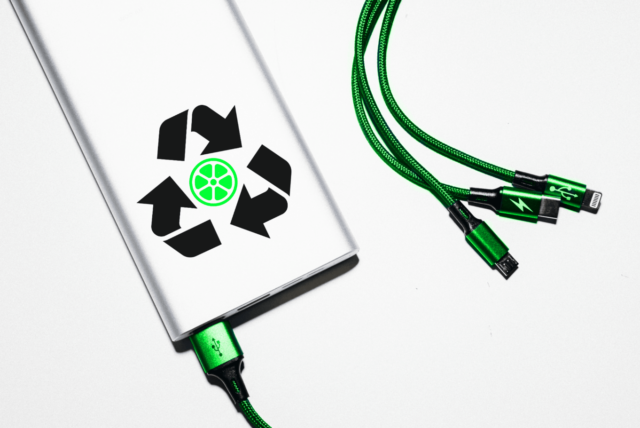 In a bit of a mic-drop moment at the most recent NABSA conference, Ian Smith, the chief operating officer at Bicycle Transit Systems, presented on research that called into question shared micromobility's sustainability accolades. Another study of micromobility in Zurich found that shared e-bikes and e-scooter caused a net increase in CO2 emissions based on a car replacement rate of 15%, while a different study in Barcelona was similar, except the average care replacement rate there was 4%.
These emissions speak to the total carbon footprint it takes to create an e-bike or e-scooter and to operate it, which includes everything from manufacturing to rebalancing and maintaining a fleet to whether or not the company has a recycling plan (these factors all form a vehicle's life-cycle assessment or LCA). In the last few years, however, the industry has made huge strides at every stage of a vehicle's life and many feel that the data used in the studies above don't accurately reflect the current landscape.
For example, design improvements have extended the lifespan of each vehicle — the single best thing when it comes to lowering the carbon footprint — and smart changes geared towards efficiency have helped immensely with making operations more sustainable. Plus, because of the ways American cities are built, shared micromobility has the potential to replace more car trips than in Europe: In the U.S., Lyft averages a 36% car replacement rate for its bike-share program, and Lime averages 27% for its e-scooters. 
Of course, the thing that often makes shared micromobility a viable car replacement is an electric battery, the very thing that substantially raises each vehicle's carbon footprint. Knowing this, most of the industry's major players now have some type of battery recycling program. Back in May, BCycle became the first bike share company to enroll in Call2Recycle's landmark e-bike battery recycling program, which was launched in partnership with PeopleForBikes. And just last month, Lime announced a program to upcycle its used e-bike and e-scooter batteries and Lyft introduced a partnership to recycle its batteries with Redwood Materials. 
Over the past three years, Lime has substantially improved its carbon footprint by extending the lifespan of its vehicles, introducing swappable and larger batteries, transitioning operations fleets to electric vehicles (including e-cargo bikes), and powering all warehouses and facilities on 100% renewable energy. The upcycling program started with Gomi in the UK nearly two years ago, when the company recognized the opportunity to repurpose cells with life left in them. For the new program, Lime will partner with Innov8 group, a French company specializing in connected technology products, and Gouach, a French start-up specializing in the eco-design of lithium-ion batteries.
"The initial program is for French batteries and then it will be selectively expanding to regionally-proximate batteries in need of second life," says Andrew Savage, head of sustainability at Lime.
Through the agreement, batteries no longer suitable for shared transportation — "several thousand," according to Lime — will get a second life in portable consumer battery packs for cell phones and other devices. The upcycled e-bike and e-scooter batteries will initially produce 10,000 consumer phone batteries although eventually, Lime hopes the partnership will enable the company to use refurbished cells in new vehicle batteries. 
"Our ultimate goal is to be an entirely Net Zero company by 2030 and waste is a part of that, even if only a small component right now," says Savage. "The more we can keep in Lime's orbit in use, the better."
Lyft's partnership with Redwood Materials is similarly an effort to create a more circular economy for lithium-ion batteries. With 35,000 e-bikes and 13,000 e-scooters, Lyft is the single largest electric bike share operator in North America, and based on its LCA, batteries account for about 10% of the company's global warming potential. 
"Supporting the vision for batteries made of recycled content is key to our sustainability goals," says Antoine Kunsch, sustainability program manager at Lyft. "We really tried to close the loop and recycle all of our bikes and scooters, directing components to specialized recyclers and batteries to partners like Redwood that can process them and put them back into the global supply chain."
Like Call2Recycle's e-bike battery program, Redwood does all of its recycling domestically and places an emphasis on reuse and recovery. In addition to Lyft, Redwood currently recycles EV batteries from Tesla, Ford, Toyota, Nissan, Specialized, and Amazon, and claims to be able to recover 98% of the critical metals used in battery production. The scooter and e-bike batteries will be recycled and elements like nickel, cobalt, and copper will then be reintegrated to create more electric vehicles.
At least that's the hope. Bike share battery recycling is a relatively new field and the success of our industry will largely depend on whether or not we can build things to last. 
---
The Better Bike Share Partnership is funded by The JPB Foundation as a collaboration between the City of Philadelphia, the National Association of City Transportation Officials (NACTO) and the PeopleForBikes Foundation to build equitable and replicable bike share systems. Follow us on Facebook, Twitter and Instagram or sign up for our weekly newsletter. Got a question or a story idea? Email kiran@peopleforbikes.org.