Equity Program Scan Part 3: Lime
March 31, 2020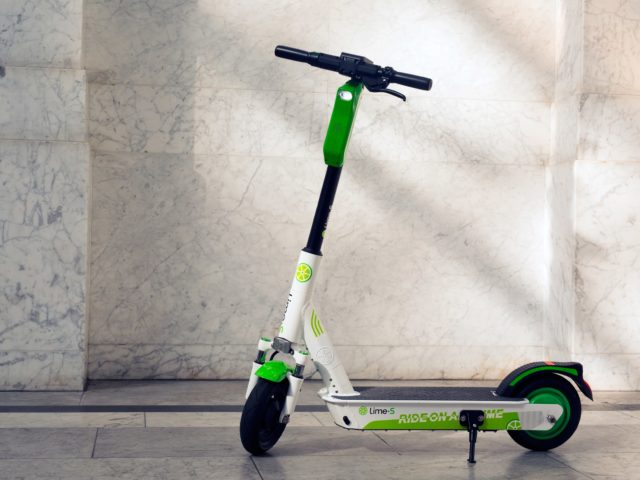 Photo courtesy of Lime 
Note: This series does not include a COVID-19 update.
Private companies have long invested significant amounts of stock in the shared micromobility landscape. While the coexistence of traditional and private companies has both ups and downs, is equity compromised by the goal to turn a profit?
In 2017, the Bureau of Transportation reported that households spent an average of $9,737 on transportation. Rural households, on the other hand, spent $10,293 compared to urban household's $9,511. 
The reality is millions of people can't support these skyrocketing transportation costs. Creating accessible and equitable bike share programs means lower-income residents don't have to pay a higher percentage of their income than financially stable people, and don't have to jump through dozens of hoops to access this basic human right. 
Portland State University's Transportation Research and Education Center's (TREC) 2019 research report compared equity-oriented programs across five bike share systems and measured program effectiveness on hiring practices, having electric bicycles, employee training, having an income-based discount, having an adaptive cycle program, and having a cash payment program.
Areas of improvement included marketing campaigns, transit integration, non-English offerings, and service area boundaries.
How might shared micromobilty companies meet some of these standards? In this series of four posts, we lay out the details of the equity-based programs offered by JUMP, Spin, Bird, Lime and Lyft.
Q&A With Lime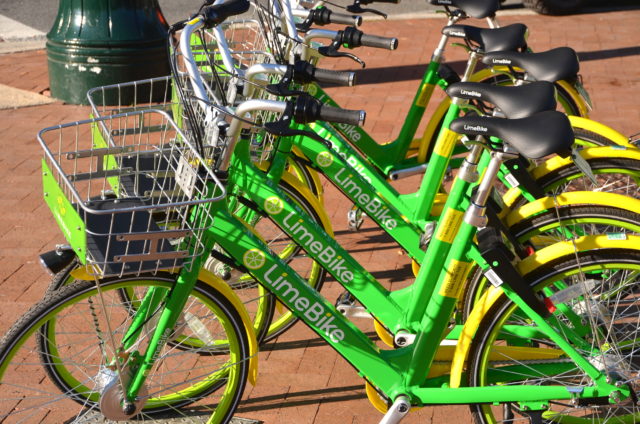 Photo courtesy of Lime
In the third part of this equity program series, we're taking a look at Lime's equity-based bike share program, Lime Access, as well as other advances Lime has made on this front. 
Lauren Willey, whose in charge of Lime's government relations, talked with us about the system's continued commitment to equity:
How is Lime currently prioritizing equity and access?
Each community is different in their transportation equity goals and we work with community groups and city leaders to design mobility solutions that can help achieve these goals. We offer our Lime Access program for low-income riders that qualify for public assistance, which provides a discount on rides, a cash payment option, and the ability to unlock a scooter without a smartphone via text. We also work with cities to ensure we are placing scooters in areas where access to public transit is limited so that we can create a legitimate first and last-mile solution. 
Some of Lime's equitable achievements include:
It was the first bike share operator to offer cash payments to riders in Seattle and Los Angeles.

Its

partnership with PayNearMe

, a payment platform, brought nationwide pedal bike access at a 95% discount to the unbanked and those without smartphones.

Lime extended its Lime Access equity program to include a 50% off discount on Lime's entire fleet of electric vehicles, allowing riders in eligible cities to choose between pedal bikes, electric-assist bikes and electric scooters.
How do you plan to improve or make your equity programs more available in 2020?
We're always looking to increase enrollment in the Lime Access program through partnerships with community organizations that have established connections with low-income residents. We're planning to continue and strengthen this work into 2020. 
How many people access your equity programs/what are the top markets?
Lime Access is available to any rider in the United States and Paris, France that is on public assistance.  
How does your company address diversity in the workplace?
Lime strives to have a workplace and workforce that reflects the communities that we serve. We have Employee Resource Groups to represent womxn and people of color internally at Lime and externally at recruiting events. We also engage community groups that champion such issues as access to transportation, community development, economic mobility, etc.
Lime Access
Lime Access provides discounted fares to qualifying riders in the United States, and access to Lime scooters for people without smartphones or credit cards. 
Lime Access prices may vary by market, but most members will receive the following pricing:
Cities
Cost
Cash payment
Eligibility
19 States, 54 cities

A discount of 50% or more on Lime-S e-scooters and Lime-E electric-assist bikes

A more than 95% discount for Lime pedal bikes.

Yes
Proof of enrollment in a local, state or federally-run assistance program such as EBT card, discounted utility bill, or discounted transit fare
Did we miss anything? Reach out on Facebook, Twitter and Instagram and let us know!
In the last installment of this equity program series, we'll be talking about Spin AND Bird! Stay tuned for the upcoming post. 
Catch up with the previous posts:
The Better Bike Share Partnership is a JPB Foundation-funded collaboration between the City of Philadelphia, the Bicycle Coalition of Greater Philadelphia, the National Association of City Transportation Officials (NACTO) and the PeopleForBikes Foundation to build equitable and replicable bike share systems. Follow us on Facebook, Twitter and Instagram or sign up for our weekly newsletter. Story tip? Write farrah@peopleforbikes.org