Lime bike share teams up with PayNearMe for discount option
June 20, 2018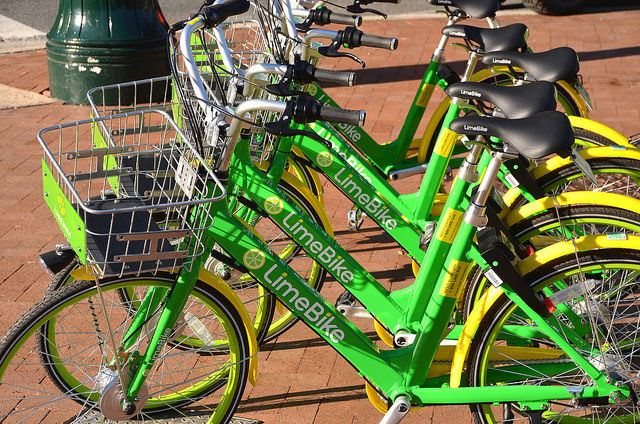 Source: Adam Fagen via Flickr.
Dockless bike share operator Lime has forged a new partnership with PayNearMe to make bikes more accessible to low-income riders.
The collaboration allows qualifying riders to receive 100 rides for $5, without the need to sign up through a smartphone. The discount can be accessed at any CVS, 7-Eleven, Family Dollar or Casey's General Store in the US, providing over 27,000 access locations combined.
Once a member, riders can access the bikes through a text-to-unlock feature, rather than having to rely on an app. Currently, the program is only available for traditional Lime bikes, excluding options such as ebikes and scooters.
To qualify for the discount, a rider must provide their name, phone number, photo ID, and proof of low-income status as shown through an EBT card or other state or federal assistance program. There is some concern over this registration process, however, as it currently requires individuals to email confidential information to a Lime email account.
Spokespersons for Lime say they hope the partnership will make equitable mobility more of a reality for bike share riders. PayNearMe has been a partner to several bike share systems, most notably Philadelphia's Indego as part of equity and outreach initiatives.
The Better Bike Share Partnership is funded by The JPB Foundation as a collaborative between the City of Philadelphia, the Bicycle Coalition of Greater Philadelphia, the National Association of City Transportation Officials (NACTO) and the PeopleForBikes Foundation to build equitable and replicable bike share systems. Follow us on Facebook, Twitter and Instagram or sign up for our weekly newsletter.