Report: Strategies for Engaging Community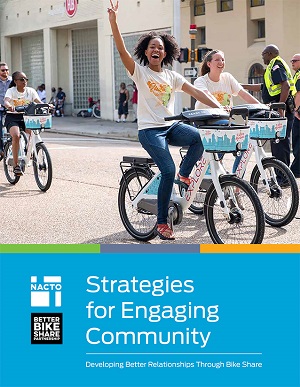 We've covered bike share equity and outreach for years, following systems and community-based organizations all over the country. Now, there's a resource gathering much of this knowledge and experience into one place.
Strategies for Engaging Community is a collaboration between NACTO and BBSP that provides tips and strategies for working with community members, as well as best practice examples from a variety of partnerships.
>Download the full report here.
>View the full press release here.