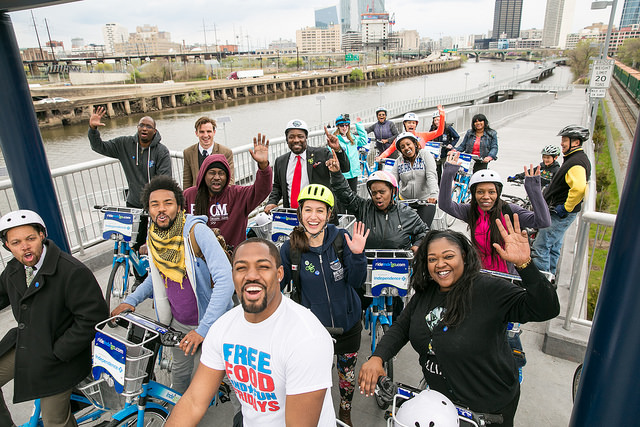 Photo courtesy of Indego bike share
BBSP is launching the Living Lab program, an initiative to support, showcase and learn lessons from four cities, in addition to the City of Philadelphia, that are addressing a key barrier to access to and use of shared micromobility in low-income and communities of color. Living Labs will build on the work of Philadelphia – the first BBSP Living Lab city – and many others by piloting, expanding, replicating or scaling strategies and tactics related to a specific issue or
barrier.
As an example, Philadelphia and the Indego system have changed and refined their Community Ambassador program in the years since its launch in 2015. The best practices and resources developed from this process and program have informed other Ambassador programs, and the Philadelphia team has presented and provided technical assistance to many colleagues.
Application opens: 8/24/20
Application closes: 10/23/20
Award Date: Early January 2021
To learn more details about this grant, check out the Living Lab program guidelines.