Workforce Diversity Wednesday: Waffiyyah Murray
May 31, 2023
As part of an ongoing series, we're spotlighting underrepresented voices in shared micromobility in order to encourage more diversity and representation in the field.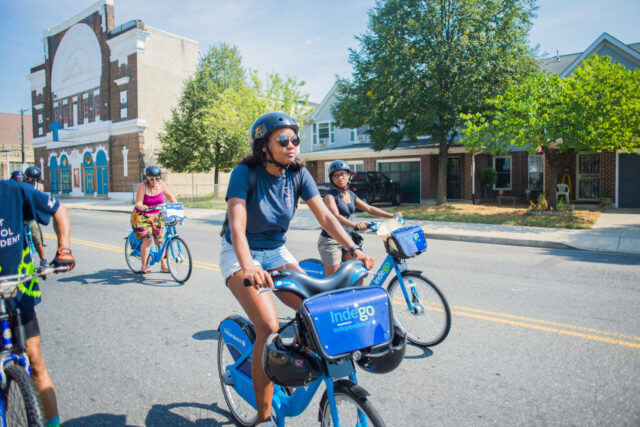 In 2019, the North American Bikeshare and Scootershare Association (NABSA) launched its Workforce Diversity Toolkit for Bikeshare and Shared Micromobility. Created in cooperation with the Better Bike Share Partnership (BBSP), the toolkit includes case studies of best practices from the industry, questions for self-evaluation, and further resources.
With this toolkit, we hoped to call attention to the issue of workforce diversity, feature the leading work that organizations in shared micromobility are already doing to meet this goal, and most of all, help organizations take the necessary steps toward building a more diverse industry at all levels of leadership and operations.
At the 2022 NABSA conference in Guadalajara, Mexico, NABSA's Diversity, Equity, and Inclusion (DEI) Committee hosted an interactive workshop that aimed to understand the current state of diversity, equity, and inclusion in the shared micromobility industry's workforce, what resources are needed, and how NABSA and BBSP can best support DEI-related work in the industry. Based on the feedback from this workshop, NABSA's DEI Committee, in partnership with BBSP, plans to update and relaunch the Workforce Diversity Toolkit with both Spanish and French-translated versions.
As part of the toolkit update and strategy to increase diversity in the shared micromobility workforce at all levels, we are also launching a blog series called "Workforce Diversity Wednesdays" that spotlights BIPOC working in shared micromobility, all with the goal of encouraging more diversity and representation in the field. Kicking off our first Workforce Diversity Wednesday is Waffiyyah Murray with the City of Philadelphia – Office of Transportation, Infrastructure, and Sustainability. Waffiyyah is a current NABSA Board member, NABSA's DEI Committee Chair, and a longtime partner at BBSP.
Read her interview to learn how she came to this work, her favorite things about her role, and what has surprised her most below.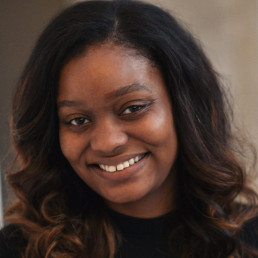 How did you come to arrive at working in shared micromobility and your current role?
I started working in shared micromobility in 2015 when Indego first launched here in Philadelphia. I led bike safety and education programming for Indego teaching people how to ride a bike and leading group rides throughout the community while at the Bicycle Coalition of Greater Philadelphia. I then transitioned over to the City of Philadelphia in 2017 first as the Indego Community Coordinator leading community engagement, then I managed the Better Bike Share Partnership, a national initiative focused on equity and access in shared micromobility before transitioning into my current position as Indego Program Manager where I oversee the bike share system for the city.
What is your favorite thing about your job?
I love when someone comes up to me and says they rode one of the Indego bikes the other day for the first time and enjoyed it, or they're excited about the new station in their neighborhood. It really shows the growth and impact of the program. Shared micromobility can provide access and joy for so many people and I'm thankful to work in this field.
What has surprised you most about your job? 
Honestly, before working in the shared micromobility field I assumed that everyone rode bikes all day or that you had to be a super cyclist to be a part of this industry. What I've learned is that this is far from the truth. I enjoy biking and bringing that joy to others, but that's not my entire job. There are several other transferable skills that can make someone a great candidate for my position or any job in this field. I feel this is very important to share because often people avoid applying for positions in the biking and shared micromobility field because they think it's not for them or don't see themselves represented in the work. I commend organizations such as NABSA and BBSP for the work they do to showcase the diversity of the shared micromobility field so that folks can see them represented and know that this is for them.
---
The Better Bike Share Partnership is funded by The JPB Foundation as a collaboration between the City of Philadelphia, the National Association of City Transportation Officials (NACTO), and the PeopleForBikes Foundation to build equitable and replicable bike share systems. Follow us on LinkedIn, Facebook, Twitter, and Instagram, or sign up for our weekly newsletter. Have a question or a story idea? Email kiran@peopleforbikes.org.