Calling All Local Bike Champions
February 23, 2022
Are you or someone you know working to make bicycling better in your community? PeopleForBikes wants to hear from you.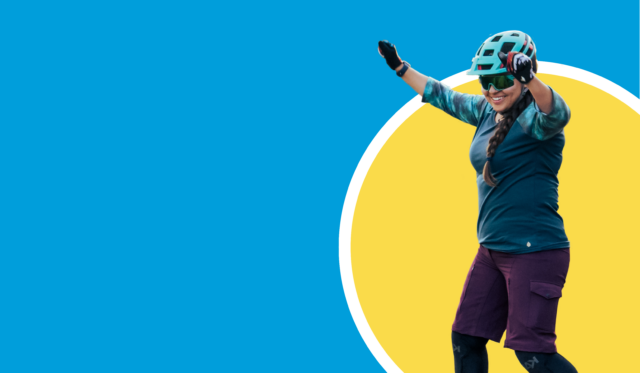 In cities and towns across the U.S., local advocates, elected officials, and community members are hard at work accelerating the construction of safe, connected bike infrastructure and increasing access to bicycling. Through our BBSP grants and storytelling, we're constantly impressed by the people we meet working to make shared micromobility more equitable, specifically for lower-income and BIPOC individuals. Advocates working on the ground are the people pushing the needle on mobility justice and creating a better, more bikeable world in the process. 
In honor of those dedicated individuals and organizations, PeopleForBikes has launched a new campaign to showcase their work. The project seeks to bring attention to projects, both big and small, and highlight successes and challenges to provide actionable lessons for other local champions looking to improve bicycling in their communities. Are you or someone you know working to make bicycling better locally? PeopleForBikes wants to hear from you.
To be a featured champion this June, submit an application before April 29, 2022. The process is easy and asks questions like, "How has biking and bike infrastructure changed your community and your life?" or  "If you were going to write a tweet about why biking makes the world better, what would it say?" Selfies, video clips, and photos of what your local bike scene looks like are highly encouraged. Selected champions will be celebrated on the PeopleForBikes' website, in its newsletters, and throughout its social media channels — they'll also receive a Bontrager Specter WaveCel helmet.
Examples of advocates on the website currently include BBSP's own Partnerships and Program Manager Tangier Wright, as well as Megan Hottman, the cyclist lawyer, and Jeremy McGhee, founder of The UnPavement project.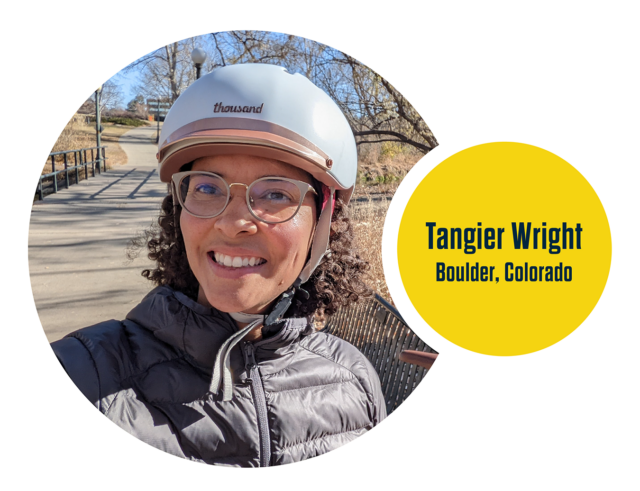 "To me, 'better' biking means creating safer bicycle infrastructure, dismantling discriminatory bicycling laws, making biking more affordable and making biking more inclusive. These elements are important to me because if these things exist, more people will get to experience the joy and freedom that comes with bicycling and access bicycling as a practical means of transportation."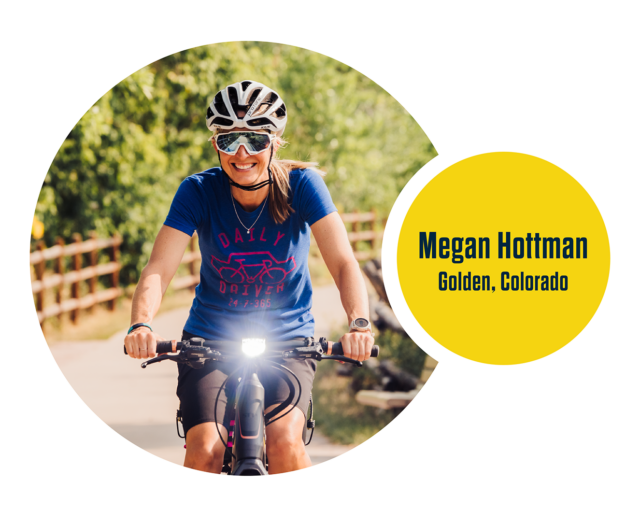 "I've always said bikes can literally save us if we'd let them. They are the answer to so many of our societal ills — mental and physical health crises, wear and tear on our roadways systems, the climate crisis and more. In one bike ride, I can combat depression, anxiety and stress, I breathe fresh air, I get some vitamin D, I see something (always) that makes me feel joy or awe, I get where I need to go, I almost always interact positively with at least one other human, I don't cause any congestion in traffic, I don't contribute to pollution and I didn't spend a dime on fuel. It's literally a WIN on every single front. It's often the best part of my day and I want that for EVERYONE. I know I'm more fearless in where I'll ride than most, so that's why bike lanes and protected bike infrastructure is the solution to making cycling not only safer and more accessible to more people, but also the more efficient way to get around. The more people who ride, the safer cycling becomes."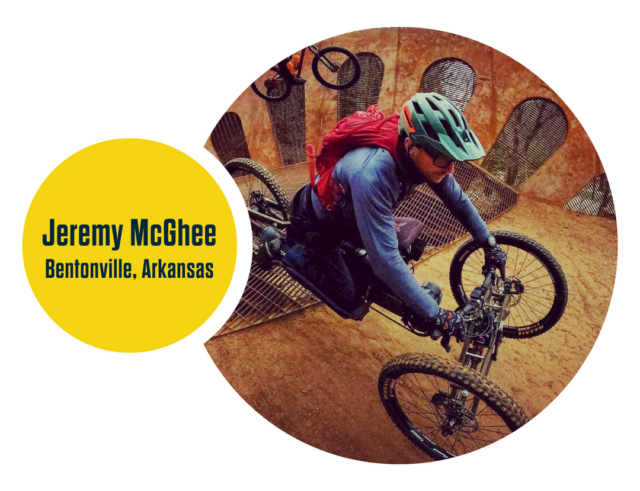 "I feel stuck and disconnected from nature because life in a wheelchair is relegated to the pavement, but my bike has expanded my world and enabled me to explore trails. I've gotten into some precarious situations out there though and working to locate small updates that can open up more routes to adaptive riders has become my life's work. A relationship with nature is vital for our mental well-being, and it should not depend on concrete."
It is because of local heroes like these three that more communities are able to embrace the many benefits of bicycling — this project is all about taking a moment to celebrate all of the hardworking bike advocates out there. Thanks in advance for submitting and keep up the amazing work!
---
The Better Bike Share Partnership is funded by The JPB Foundation as a collaboration between the City of Philadelphia, the National Association of City Transportation Officials (NACTO) and the PeopleForBikes Foundation to build equitable and replicable bike share systems. Follow us on Facebook, Twitter and Instagram or sign up for our weekly newsletter. Got a question or a story idea? Email kiran@peopleforbikes.org.