15 Bike Share Advocates You Should Follow On Twitter
October 31, 2019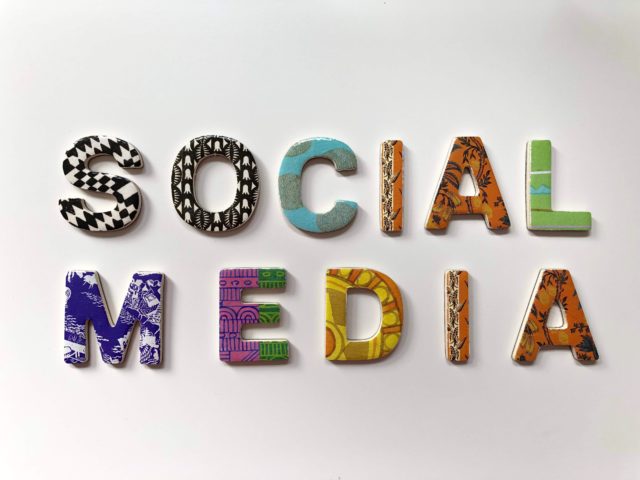 Whether you work for a bike share system, city government, community-based group, or other nonprofit, you are probably interested in what mobility equity advocates are saying and doing. And since you probably don't want to wait for the next newsletter or published article to find out the latest news, Twitter is a great way to keep track. So, we're updating this article previously published in 2016 with the best accounts to follow in the mobility equity space today.
We'd be remiss not to first mention our own Twitter account, where you can keep track of the bike share equity work of Philadelphia and the grantee cities and partners of the Better Bike Share Partnership. 
Once you've gone through those organizations, take a look at the following accounts:
In their words, this committee focuses on "increasing diversity and cultural competency within urban planning, supporting POC, womxn, LGBTQ and planners with disabilities in the NY Metro Area." You'll find tweets about conferences, equity, transportation research and more. 
Doerner works with a variety of organizations on transportation equity and has a thought-provoking perspective from her role in the Seattle DOT. She maintains an active voice on Twitter advocating for bicycling and pedestrian issues.
This Shared Mobility Coordinator focuses primarily on the bike, car and scooter sharing programs in Oakland, California. On Twitter, he highlights industry successes and fiercely advocates for mobility and racial justice. 
Brown is a vocal Twitter user who advocates for social equity principles to be incorporated into city planning and development. He is based in New Jersey where he's a researcher at Rutgers University.
This advocate is all about sustainable transportation. Stationed in Chicago, Cobbs is considered a bicycle ambassador for the city — she's passionate about social justice activism and improving the city's transit system. 
Payne is a mobility planner at National Association of City Transportation Officials (NACTO), and her page houses a community of activists, researchers and industry professionals who work toward growth, inclusion and equity in transportation and infrastructure. 
Williams, a.k.a. The Brown Bike Girl, is a dynamic cyclist, advocate, and consultant with experience in community-based programming.
A social and cultural anthropologist, Thomas' work with Los Angeles DOT focuses on increasing access to active transportation. On Twitter, her timeline consists of urban planning and designing discussions and how it pertains to marginalized communities, transportation and equity. 
Once the head of the LA County Bicycle Coalition, and now leading Toole's equity and inclusion efforts, Butler is one to follow. You might also want to tune into her frank and honest speech "Planning While Black."
Ndimbie is a Women in Transportation Fellow with Technologies for Safe and Efficient Transportation, based in Pittsburgh, PA. She is a vocal advocate for inclusion within the biking and mobility space.
Murray is an advocate for transportation equity and the Program Manager for the Better Bike Share Partnership where she works tirelessly to provide opportunity and access through bike share to the residents of Philadelphia. 
Mobility equity advocates gathered in the fall of 2019 at The Untokening to discuss marginalized communities and active transportation. While the convening is over for now, their Twitter page remains active.
Lee is a Ph.D candidate and author of the Intersectional Riding blog. His writing and research focus on the intersection of bicycling, social justice, and sustainability.
Based in Sacramento, Wyant works to improve mobility safety and advance equity initiatives in her community. She's an avid supporter of active transportation, and her Twitter expresses views and news regarding more inclusive mobility in Sacramento and the U.S.
Dr. Lugo describes herself as a "Chicana anthropologist talking/writing mobility justice." She's been involved with numerous organizations and academic endeavors, including The Untokening, People for Mobility Justice, and Bicicultures. While her account hasn't been active since 2018, you might want to keep her once-eventful timeline on your radar in case she makes a comeback. 
Want to see what our partners are up to? Check out the Bicycle Coalition of Greater Philadelphia, the City of Philadelphia, NACTO and PeopleForBikes on Twitter!
This list only scratches the surface of who bike share advocates can follow to stay informed about key mobility equity issues. But it's a great place to start! Got other ideas? Tweet us more suggestions: @betterbikeshare.
This article was originally written by Stefani Cox.
The Better Bike Share Partnership is a JPB Foundation-funded collaboration between the City of Philadelphia, the Bicycle Coalition of Greater Philadelphia, the National Association of City Transportation Officials (NACTO) and the PeopleForBikes Foundation to build equitable and replicable bike share systems. Follow us on Facebook, Twitter and Instagram or sign up for our weekly newsletter. Story tip? Write stefani@peopleforbikes.org.
Save
Save
Save