Women's History Month: Meet BBSP's Phenomenal Women
March 27, 2020

Happy Women's History Month!
This year, we're celebrating the leading women of BBSP who've each left their mark on the incredible work produced by this partnership over the last six years. Together, they've learned from one another to work toward achieving BBSP's goals, and they've cultivated meaningful connections with an array of people who are determined to make bike share more equitable and accessible for low-income communities and communities of color.
Each individual has played a crucial role in amplifying BBSP's reach, so it's my pleasure to introduce Brenda, Emily, Nicole, Waffiyyah and Zoe:
Brenda Hernandez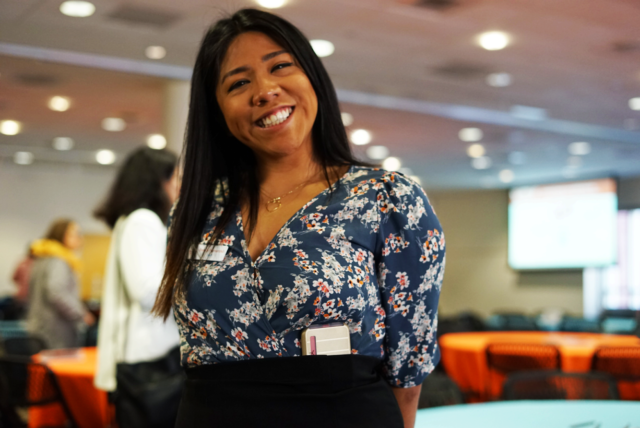 Title: Community Engagement Manager for the BBSP Education Program, Bicycle Coalition of Greater Philadelphia
What are you proud of completing or working on with BBSP?
I've been at the Bicycle Coalition since July 2017 and I'm proud of the advocacy work we do, [like leading] conversations about infrastructure, transportation, and mobility justice. Being the city testing lab and having our education programming and projects shared through other networks at a national level is another proud work I enjoy being part of, and I'm proud of other cities recreating them.
What has it been like to work with the BBSP team?
Working with the BBSP team is an experience of growth. I believe each individual brings a diverse perspective and an amazing work dynamic that can be an eye-opener [as well as] a learning experience. Working with a group of women who have allowed me to grow and also take the lead as the Community Engagement Manager for the BBSP Education Program [makes me] thankful we've formed a family [while shaping] my career working as a community social justice advocate
Share a fun fact about yourself.
I've been a community organizer since the age of 17. I was a high school dropout but managed to finish high school and go to community college. I've been giving back to the community since then and will continue to break barriers, especially in undocumented communities. I've also helped host a podcast through the Bicycle Coalition about biking and addressing other mobility justice issues using biking as the tool for conversation.
Emily Hooven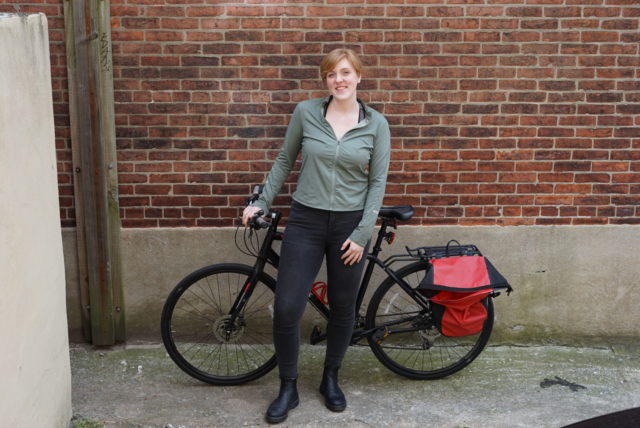 Title: Marketing & Communications Coordinator, Indego bike share
What are you proud of completing or working on with BBSP?
The strides we made in organizing and promoting our Monthly Group Ride series. Each month, the Philly BBSP team hosts a free group ride in a different part of the city and we create a concept for the ride (e.g. Black History Month, Pride Month, South Philly Mural Tour). Last year, we even created an all e-bike ride!
We view the monthly group ride series as an opportunity for our riders to connect and learn! When appropriate, we invite organizations to speak to our riders on a topic that's relevant to the theme, which helps us promote the group ride to an audience that may not be tuned into BBSP events. We are definitely looking forward to starting our Monthly Ride Series back up again later this season!
What has it been like to work with the BBSP team?
The local Philly BBSP team is mostly made up of women, which is super awesome! The team is diverse as well, which is great when we're talking about things like equity to have these different perspectives at the table. Each one of us has a passion for making sure we bring an equity lens to our work with communities. On so many levels, these women are truly inspiring!
Share a fun fact about yourself.
I love playing and watching Esports/real-time strategy (RTS) video games, which historically, have been male-dominated and uninviting to women. Recently, more women and gender non-conforming gamers are playing these types of games and dominating in the competitive sphere! It's awesome to see this industry grow and see folks creating safe spaces for themselves.
Nicole Payne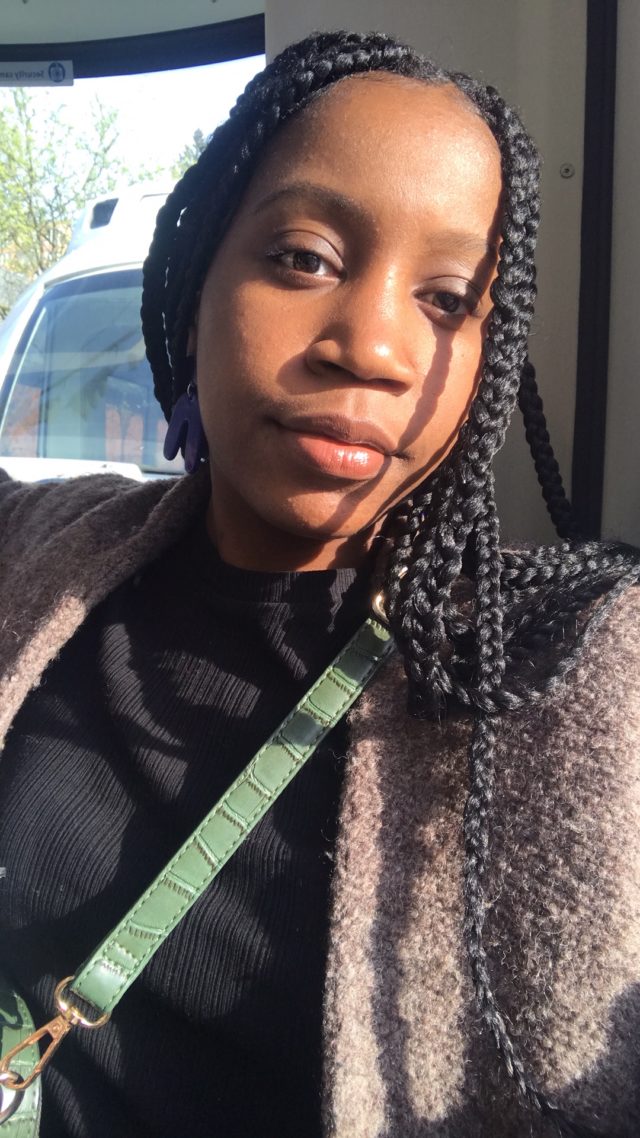 Title: Transportation Planner, National Association of City Transportation Officials
What are you proud of completing or working on with BBSP?
I am most proud of our work on the annual Bike Share Roundtables, and our ability to financially support the local economies of the cities hosting the event.  Bringing together dozens of city practitioners to a city where local advocacy groups and residents are able to lead and contribute to the learning experience has without a doubt opened the eyes of not only myself, but attendees, to the world of possibilities there are in intentionally working outside of the more rigid "norms" of transportation planning. Each year we've set an intentional, priority commitment to achieve 100% MWBE small business contractor rate, and the hiring of local organizations for instructional work sessions. These actions reinforce our dedication to the BBSP mission and set the tone that we're about moving from theory to action.
What has it been like to work with the BBSP team?
Coming from a government transit agency background, having my work environment and leadership be comprised mostly of women is a completely new experience. There is truth in the Marian Wright Eldelman saying: "You can't be what you can't see." Since entering this new landscape, I feel more confident than ever that I belong in this industry, and I am looking forward to continuing to grow knowing it's entirely possible for me to make it to a top spot and affect change at a larger scale.
Share a fun fact about yourself.
During my time at the NYC transit agency, I took a track-safety certification class where I learned how to safely navigate the underground subway tunnels while train cars were still running! Although it was almost 7 years ago, I am confident that I could safely make my way out of a tunnel in the event of an emergency.
Waffiyyah Murray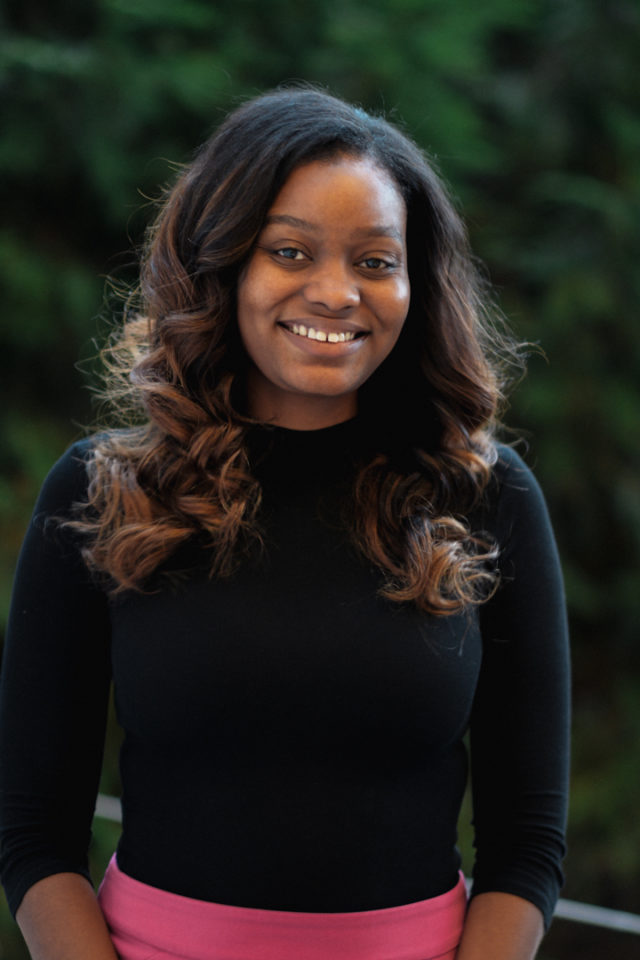 Title: BBSP Program Manager, City of Philadelphia
What are you proud of completing or working on with BBSP?
Something I'm most proud of is the wide range of community partners and trusted relationships we've built along the years through BBSP. From our amazing Community Ambassadors, Youth Programming, Indego Champions, and Digital Skills and Bicycle Thrills participants; we continue to create new and innovative ways to engage people at multiple levels and touchpoints. Allowing our BBSP family to grow larger and stronger each year.
What has it been like to work with the BBSP team?
It's an honor to work alongside so many talented women. Something BBSP values is the importance of representation. We have such a diverse group of women on our staff that brings a wide range of life experiences and perspectives to this work. I'm consistently learning and evolving as a result of working alongside these dynamic women.
Share a fun fact about yourself.
Aside from biking, I really enjoy swimming and being near the water. I think I was a mermaid in a past life!
Zoe Kircos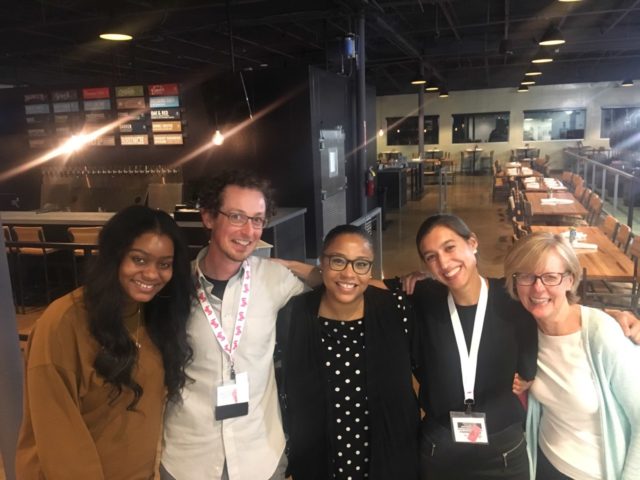 Title: Director of Grants and Partnerships, PeopleForBikes Foundation
What are you proud of completing or working on with BBSP?
I'm proud of how we have learned from and evolved our work since we launched Better Bike Share nearly six years ago. At the time, we saw so many gaps in how bike share systems were addressing the needs and barriers of the people who could most benefit from a low-cost transportation option. The fact was, most systems were not really thinking about those folks at all. We had a lot of doubts about what to do, how to measure, our ability to offer guidance. We talked with some really smart, thoughtful people who had been working on transportation and equity for a long time. Not everything we tried worked. We changed it and tried again. We're still learning. It's hard to say I'm proud because that implies a level of ownership that I don't want to claim. I am heartened by the collective commitment to push for change and the willingness to sometimes get it wrong and still learn from that.
What has it been like to work with the BBSP team?
At a partner meeting we had a few years ago, I was the only white woman at the table. That experience has been a gift to me. How often in your life do you get to work with people from across the country, with a range of experiences and backgrounds, of different races, ages, genders and gender identities, all focused on one big picture goal? I feel truly lucky to know each and every person on the Better Bike Share team – they are an amazing, thoughtful and smart group of people.
Share a fun fact about yourself
I grew up in Detroit and my dad ran a family business that sold bakery supplies to donut shops, pita and bread companies, family-owned bakeries and restaurants. We had all kinds of things in the house – damaged bags of flour that my mom would use in her cooking, cans of fudge topping that was too thin for baking but that we would pile on top of vanilla ice cream, and one summer a different flavor cheesecake every week when my dad was trying to sign on a new customer that sold them wholesale to restaurants. My siblings and I all had to work in the business, too, which explains why, to this day, I can operate a 10-key adding machine by touch. I balanced a lot of ledger sheets when I was 12.
These answers have been edited for accuracy and brevity. 
Thank you to all the inspiring women of BBSP for their tireless work to create equitable solutions that can be used across the country. Now that you know us, say hi on Facebook, Twitter and Instagram!
The Better Bike Share Partnership is a JPB Foundation-funded collaboration between the City of Philadelphia, the Bicycle Coalition of Greater Philadelphia, the National Association of City Transportation Officials (NACTO) and the PeopleForBikes Foundation to build equitable and replicable bike share systems. Follow us on Facebook, Twitter and Instagram or sign up for our weekly newsletter. Story tip? Write farrah@peopleforbikes.org