BBSP Is Accepting Applications for Living Lab Program in 2020
November 21, 2019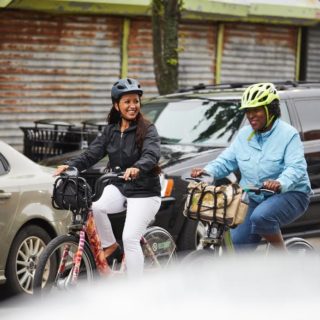 Now in its sixth year, the Better Bike Share Partnership is revising its strategies to promote equity in shared micromobility and increase access to and use of these systems in low-income and communities of color. One of these new programs is Living Labs. 
The Living Lab program will launch in 2020 and provide funding, support and additional resources to three to five cities as they work to develop best practices addressing a significant barrier to shared micromobility. In anticipation of release of a full Request for Proposals (RFP) in Spring 2020, we are inviting interested partnerships of cities, shared micromobility operators and community-based organizations to submit a Letter of Interest this winter. The Letter of Interest (LOI) is not required and is not a commitment to submitting an RFP. However, organizations that do submit an LOI can access additional support on their proposals and will be specifically notified when the RFP is released. 
Additional details are available on the Living Lab Guidelines and the Letter of Interest application. Please submit your LOI by January 24, 2020. All those submitting an LOI will receive a personalized response.
Please direct any questions to Zoe Kircos, PeopleForBikes, zoe@peopleforbikes.org; 303-449-4893.
The Better Bike Share Partnership is funded by The JPB Foundation as a collaborative between the City of Philadelphia, the Bicycle Coalition of Greater Philadelphia, the National Association of City Transportation Officials (NACTO) and the PeopleForBikes Foundation to build equitable and replicable bike share systems. Follow us on Facebook, Twitter and Instagram or sign up for our weekly newsletter. Story tip? Write farrah@betterbikeshare.org.