PeopleForBikes Foundation now accepting mini grant applications for 2020
October 9, 2019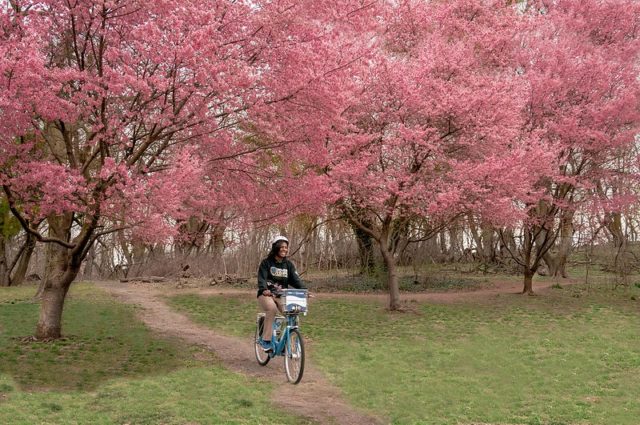 It's that time of the year again. 
The PeopleForBikes Foundation, as part of the Better Bike Share Partnership, will make mini grants of $2,500 – $10,000 available to non-profit community-based organizations, cities, or bike share operators (or collaborations between two or more of these entities) to support small, time-bound programs or events in 2020.
Please note that eligible applicants must be located in the U.S. We are unable to fund efforts in other countries.
Additionally, projects must have the broad goal of increasing access to and use of bike share in low-income or communities of color to be eligible for funding. 
Here's an example of a project that would be considered for funding: neighborhood ambassador programming focused on a specific community or demographic, such as a Learn-to-Ride event for seniors or new immigrants or family bike day with helmet fittings and gear giveaways.
Mini grant applications are due December 1, 2019, and the applications are available here.
For more information about eligibility, deadlines and requirements, please refer to the Mini Grant Guidelines. 
You can also direct any questions about these guidelines or the mini grant application to Zoe Kircos, Director of Grants and Partnerships, PeopleForBikes, zoe@peopleforbikes.org, 303.449.4893. 
The Better Bike Share Partnership is funded by The JPB Foundation as a collaborative between the City of Philadelphia, the Bicycle Coalition of Greater Philadelphia, the National Association of City Transportation Officials (NACTO) and the PeopleForBikes Foundation to build equitable and replicable bike share systems. Follow us on Facebook, Twitter and Instagram or sign up for our weekly newsletter. Story tip? Write farrah@betterbikeshare.org.