Seniors in Ithaca are eager to embrace bike share
October 23, 2018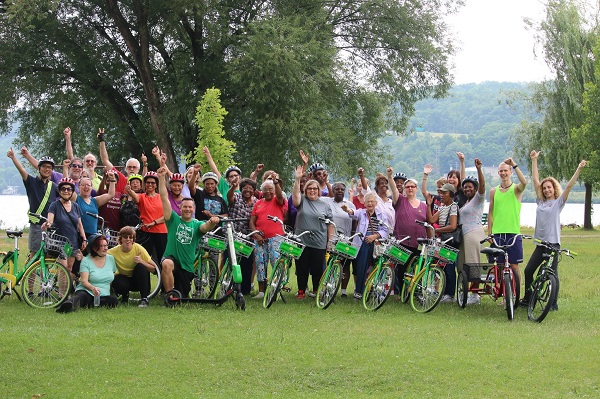 Source: Edna Brown.
Retired and older residents aren't usually the first people considered when planning bike share events, but a community organization in Ithaca is showing that they are actually a great fit.
Bringing seniors into the picture
Bike Walk Tompkins conducts outreach and programming in partnership with the local Lime dockless bike share system. They run a community ambassador program with seven "bike champions," who spearhead events and engagement activities. Each one hit the ground running.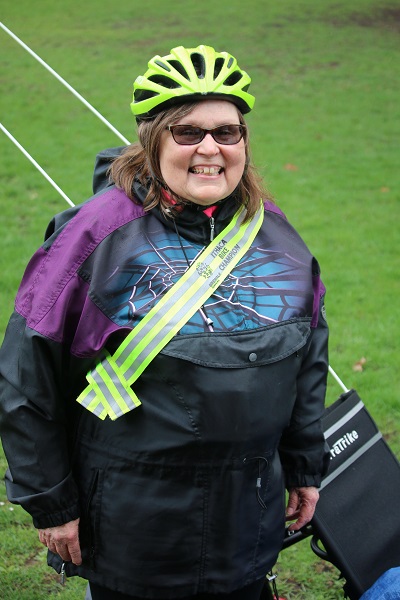 Source: Edna Brown.
One bike champion in particular, Barbara Kane Lewis, herself a senior resident, grew passionate about the idea of including those in the Greater Ithaca Activities Center Senior Program. The GIAC program involves participants in outings and social activities throughout the area.
Barbara took the initiative to plan events specifically for the GIAC seniors in partnership with Bike Walk Tompkins. This past summer, they conducted both presentations and ride events for the group.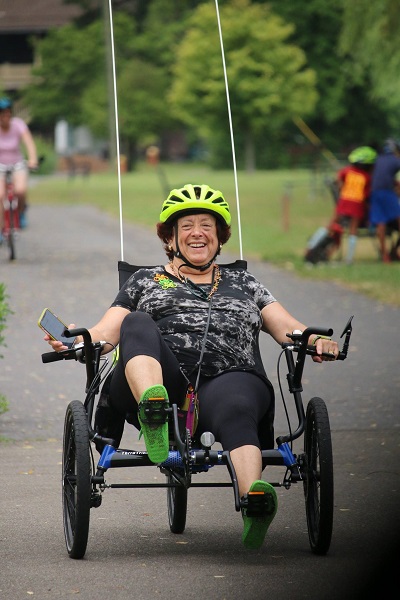 Source: Edna Brown.
The events took into account the full range of participant skills and abilities, including those who needed training, those who were already comfortable riding, and those who chose to participate from the sidelines.
"It was an amazing experience to get some folks on bikes for the first time in 45 years," said Victoria Armstrong, Director at Bike Walk Tompkins. A waterfront trail provided a scenic riding opportunity for those who were up to the task by the end of the training session.
Bike Walk Tompkins partnered with Ithaca Bike Rental, a program of the Ithaca Youth Bureau, to provide bikes for seniors, along with the Lime. In addition to traditional bicycles, the group offered tandems, cargo bikes, and a few tricycles as well.
In fact, the recumbent tricycle was so popular and useful for seniors navigating sloped streets that Bike Walk Tompkins recommends any organization working with older individuals purchase at least one or two.
Another successful tool was strider bikes, which the organization created by taking the pedals off of a regular bike. This allowed seniors to get the hang of balancing on a moving bike with the benefit of being able to keep their feet near the ground.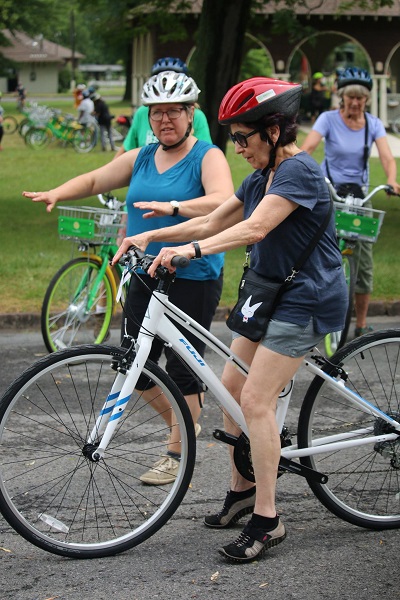 Source: Edna Brown.
What to keep in mind when working with seniors
Planning events for the senior population has a lot of benefits, emphasized Bike Walk Tompkins.
"They have time and we can schedule events during the daytime throughout the week," said Armstrong. "They are also connected with a variety of local social and activities groups."
But it's also important to remember that seniors can have different limitations than younger riders. For example, the sense of vulnerability that comes from the possibility of a fall is important. Older individuals can have much worse results in unexpectedly ending up on the ground.
Getting enough staff to handle the event was also a challenge, since the differing needs of seniors meant there were often five or six sub-events running at once. It's also important to have activities and engagement options for those who opt not to ride.
Lime has been a strong partner so far in providing bikes for the events, and being available for a variety of requests. Though sometimes Bike Walk Tompkins admits they have to clear up misconceptions with the public that they are the operator of Lime bikes.
Overall, the events have been a roaring success. Bike Walk Tompkins learned that the bicycling days were voted the ones that seniors most want repeated among GIAC group.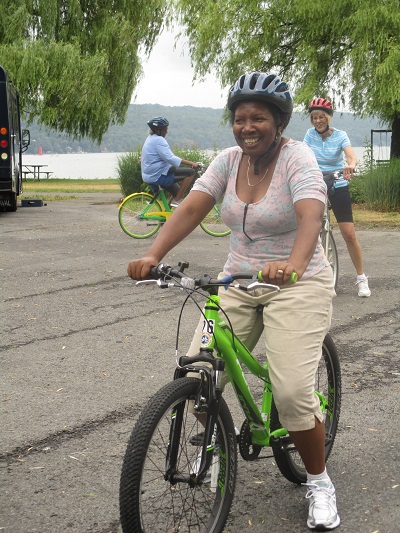 Source: Edna Brown.
The Better Bike Share Partnership is funded by The JPB Foundation as a collaborative between the City of Philadelphia, the Bicycle Coalition of Greater Philadelphia, the National Association of City Transportation Officials (NACTO) and the PeopleForBikes Foundation to build equitable and replicable bike share systems. Follow us on Facebook, Twitter and Instagram or sign up for our weekly newsletter. Story tip? Write stefani@betterbikeshare.org.