Q&A: Tech's take on bike sharing hits the street in Seattle
October 19, 2017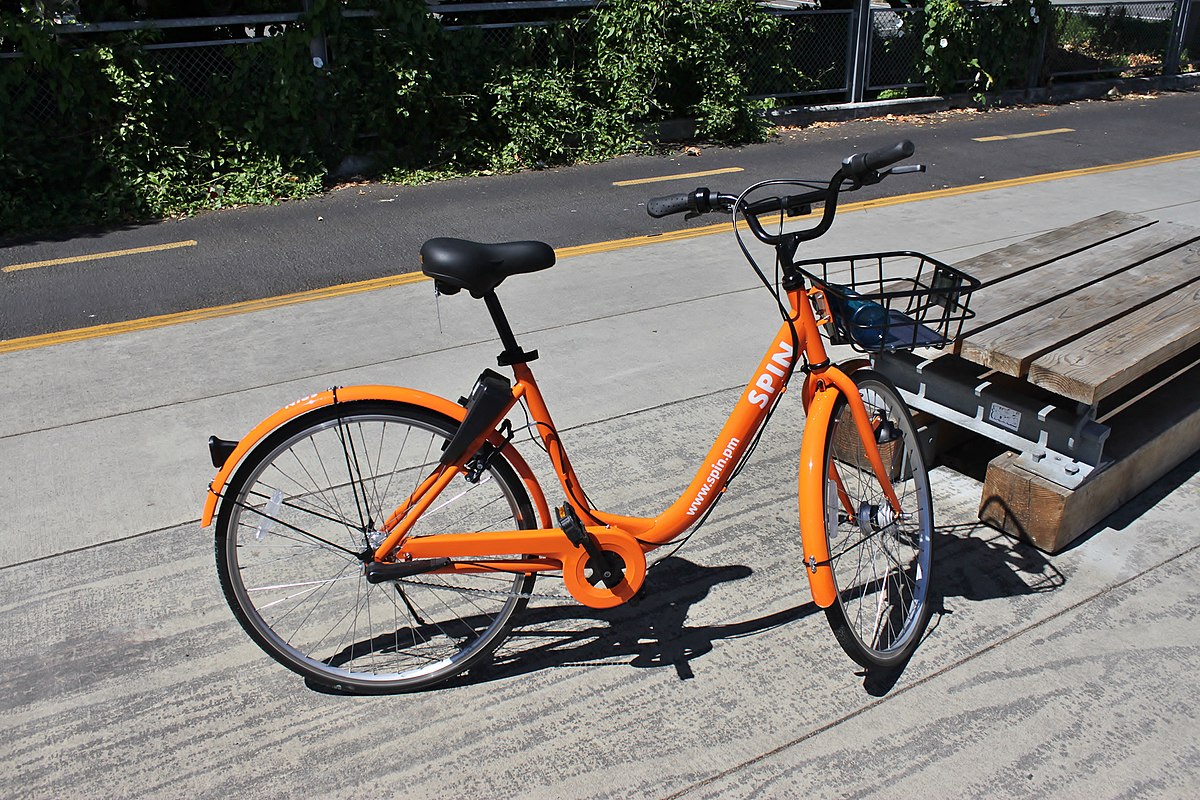 Source: Wikimedia Commons.
Post by Stefani Cox, BetterBikeShare.org, and Michael Andersen, PlacesForBikes.
If you live in one particular U.S. city, you probably already have an opinion – good or bad – about a certain future vision of bike sharing.
In the last two months, three stationless systems run entirely by private companies have added 6,000 shared bikes to the streets and sidewalks of Seattle. Since the model is so new, the jury is still out on their ultimate success and effectiveness, but looking to the city might give us some early clues.
The stationless systems appeared four months after the public Pronto system in this unusually bike-friendly city became the first major U.S. bike sharing service to declare failure and close business. The current price for a ride is $1 for 30 minutes, less than half the standard rate for a public bike share system. It's all paid by mobile app.
Meanwhile, Seattle's government is running tests on these companies, too. The new bike sharing companies are the guinea pigs for Seattle's "New Mobility" policy, designed to regulate private services that rely on public streets to move people by car, shuttle, bike or anything else — in addition to Lyft, Uber and other taxi services, think Waymo, car2go, Chariot or whatever hovercraft-sharing services may be around the corner.
PlacesForBikes and Better Bike Share blogs teamed up to help more cities understand how this is working so far. We spoke with three smart Seattleites about what they see going on and how things might play out for mobility, infrastructure and social equity.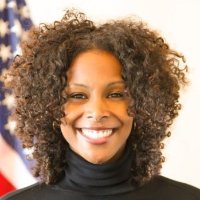 First up was Mafara Hobson, a spokeswoman for the Seattle Department of Transportation.
What has the reception of dockless bike share been so far in Seattle?
We launched the [dockless] bike share pilot this summer. I think in our earlier attempt to implement a bike share program, we quickly realized that city bike share programs are not one size fits all. You have to sort of figure out what works for your city.
So we decided to issue this permit program because, No. 1, it would allow us to review the bike share process and sort of study how it's working before implementing final regulations. The second piece, which is really cool, is that it does not require any city funding.
So far it seems to be working pretty well.
What numbers are you using to conclude that it's working?
Throughout the six months on the pilot we will be looking at the data. We can get a lot of insight from this technology because it's like a GPS device. If we want to look at ridership numbers, if we want to be sure that the bikes are distributed equally, we're able to pull that data.  We can look at total number of customers. We can look at how long a ride lasts. We can see whether someone was able to complete their trip. We can see how many bikes are on the street at a given time.
I understand all that data is being housed at the University of Washington. Does it also arrive in the city's office constantly, or do you have to ask for it?
They house it. If something triggers a question, we can just call the company to ask more specific questions.
I have the impression that some of these bike-share companies believe that data about where people are moving is one of their main products: They might want to sell parts of it to someone else, or they might even want sell it to you at the city. Whereas it seems as if the city is saying, "No, actually we're giving you the right to operate on public streets, and giving us certain data is part of what we're asking in exchange." How did the city decide what to ask for? Was there a back-and-forth process?
We had to have those conversations. We did talk to the industry to understand the basic dockless bike share business model, because when a company comes in they have to be able to efficiently operate.
Data is very valuable. With rideshare [such as Lyft and Uber], I don't think that was something cities thought about from the beginning.
We know there are thousands of people taking carshare, rideshare daily. That kind of data can help cities understand behavior patterns, understand the things consumers need. We knew that was a missed opportunity for Seattle. So when it came to bike share, we wanted to make sure that we included that.
How do you plan to use the data? I can imagine using it to see if people are adjusting their routes to use a street with a new bike lane, or avoiding streets without bike lanes, or maybe seeing if there are fewer bikes than expected on a new facility.
That's exactly right.
Who have you seen using the new bikes — does it seem like it's a different demographic, such as folks who look like they haven't biked for a while, folks who might be low income, folks from different geographic parts of the city, maybe folks of color?
Pronto primarily was located near the university. Because these bikes are dockless, companies are required to deploy them across the city. But I personally have seen a wide range of riders, from youngsters to preteens to older folks to folks who are just using the bikes to grab groceries, pick up fruit from Pike Place Market — it's running the gamut. It's hard to pick a particular age group.
So the only boundaries for these bike share service areas are the city limits?
Yes.
If you see broken bikes, does the city have any leverage to get them removed?
We do. We can see the number of bikes at any given time of day on the street. Broken bikes tend not to move, so we can monitor that and then give the companies a call.
Is the city getting money directly from the bike-sharing companies to cover the cost of oversight like that?
Yes. $15 per bike during the six-month pilot period.
Turning to the question of equity and the ability to pay: Spin and Limebike have a reduced fare card option in Rainier Valley where if you qualify for a reduced transit fare, you can go to a bike shop to get a discount. Is that something that was required by the permitting process?
The permitting language required there to be an equity component; we weren't specific in what that needed to look like. One of the companies is moving toward the payment model where you don't have to link your bank account or have a credit card. And definitely, there's equal distribution of bikes throughout the city.

Is part of that requirement they will need to do some redistribution? If bikes stop going out to the further reaches, going out to areas where there are more low-income folks, would they need to take some bikes out to that area as well?
Exactly. I feel like Seattle's landscape has also shaped our program. With dockless, you could just take a bike and go to a meeting downhill and leave that bike downhill and take a Lyft or a Bus and not have to commit to taking that heavy bike all the way up the hill to get to the dock.
Does the city have a target number of bikes it wants in service?
We would just like there to be as many bikes as to meet the needs of Seattle bike riders. We definitely expect ridership to continue to increase. We expect there to be more companies trying to operate in the city.  I think we'll see probably lighter bikes or faster bikes or more gears or more electric bikes. As you see those types of bike innovations, I think that will probably increase people's interest in usage.
Do you have a sense of whether this seems like a more sustainable bike share approach than a city-led model?
In comparison to Pronto, I think this model works better for Seattle: the ability to use a bike but then also quickly shift to other transit modes. I think as bike share technology becomes more smart and lighter and efficient for riders, we expect there to be growth within Seattle but probably across the whole bike share market.
So the scale might continue to increase, but don't their operation costs increase too? Do you have a sense that once these private operators achieve a certain scale they become more profitable?
That I can't tell you. We're not at all on the business side. It's an open market.
Qs & As edited. Stay tuned for the next two posts in this series: conversations with Tom Fuculoro, the publisher of Seattle Bike Blog, and Gordon Padelford, the executive director of Seattle Neighborhood Greenways.
The Better Bike Share Partnership is funded by The JPB Foundation as a collaborative between the City of Philadelphia, the Bicycle Coalition of Greater Philadelphia, the National Association of City Transportation Officials (NACTO) and the PeopleForBikes Foundation to build equitable and replicable bike share systems. Follow us on Facebook, Twitter and Instagram or sign up for our weekly newsletter. Story tip? Write stefani@betterbikeshare.org.
Save
Save
Save
Save
Save
Save
Save