Request for proposals: Bike share equity Challenge Grant 2018-19
August 29, 2017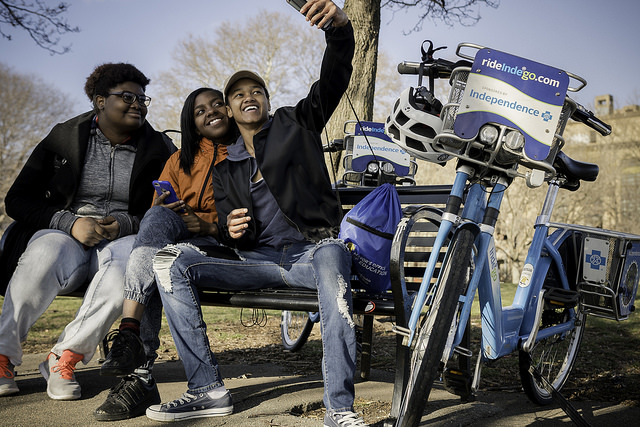 Source: Darren Burton.

The PeopleForBikes Foundation, as part of the Better Bike Share Partnership, will make grants of $25,000 – $65,000 available to collaborations of non-profit community-based organizations, cities, and bike share operators to support the development, implementation, evaluation and institutionalization of strategies related to bike share and equity. Preference will be given to projects led by community-based organizations.
Please refer to the Challenge Grant Request for Proposals (RFP) or Grant FAQs for more information. Please note that eligible applicants must be located in the U.S. We are unable to fund efforts in other countries.
Letters of Interest are due on October 6, 2017.
Letter of Interest application available here.
Please contact Zoe Kircos, Director of Grants and Partnerships, PeopleForBikes, with any questions, zoe@peopleforbikes.org, 303-449-4893 x106.
The Better Bike Share Partnership is funded by The JPB Foundation as a collaborative between the City of Philadelphia, the Bicycle Coalition of Greater Philadelphia, the National Association of City Transportation Officials (NACTO) and the PeopleForBikes Foundation to build equitable and replicable bike share systems. Follow us on Facebook, Twitter and Instagram or sign up for our weekly newsletter. Story tip? Write stefani@betterbikeshare.org.