Capital Bikeshare introduces subsidized memberships (and more)
April 14, 2016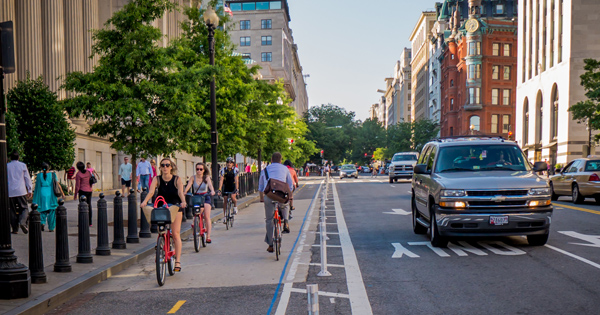 Low-income residents living in the Washington DC area can now get Capital Bikeshare memberships for $5 annually, thanks to a newly announced Community Partner Program. But the perks don't end there.
The Community Partners Program goes beyond just offering subsidized memberships by extending the ride time per trip to 60 minutes rather than the standard 30. Participants can also receive a free Capital Bikeshare helmet, guided instructions on how to use the system and cycling classes run by the Washington Area Bicyclist Association.
To qualify for the program, residents must be receiving needs-based services from one of the following: DC Department of Human Services, Unity Health DC, Whitman-Walker Health, Community of Hope or the DC Center for the LGBT Community and Back on My Feet DC, which already has a successful existing partnership with the regional bikeshare system. Additional non-profits, government agencies and social service organizations are being recruited to expand the program's reach.
This Capital Bikeshare Community Partners Program is funded in part by a grant from the Better Bike Share Partnership. For additional information, click here.