Arlington offered a cash-payment option for bikeshare. Nobody used it.
April 7, 2016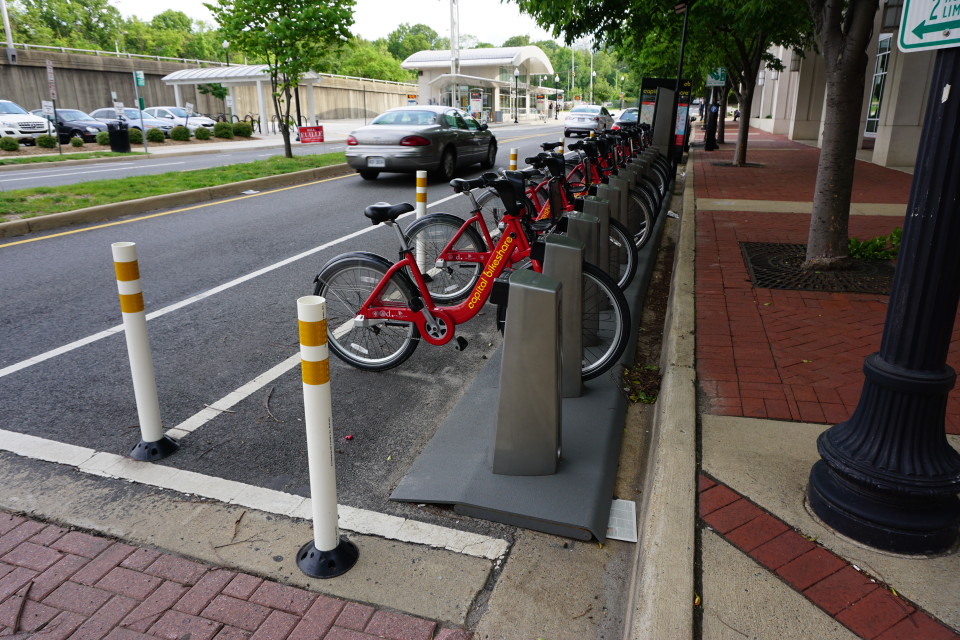 Maybe there are bigger barriers to bike share than not having a credit card.
That's the conclusion Bike Arlington Program Director Henry Dunbar has come to after seeing the results of the one-year cash-payment pilot program his organization launched in January 2015 for Capital Bikeshare members. The program allowed residents of Arlington County to pay for their bike share memberships with cash at one of five Commuter Stores, physical locations where passes to other forms of public transit are sold.
The pickup after 12 months: Zero users.
Dunbar acknowledges the lack of turnout could be related to many logistical issues. Having only five physical locations, none of which were open 24-7, was likely a factor. (In contrast, the cash-payment option debuted by Indego bike share in Philadelphia last year offers dozens of locations across the city and has seen a steady stream of users.) The program also wasn't directly marketed to low-income residents, though street teams designed to promote a variety of transportation options overall did have information on the cash-payment option and included it during their outreach efforts.
"The bottom line is we don't really know," says Dunbar. "But I think we overestimated the demand. Maybe it's not that big of a deal in Arlington."
Arlington County residents make up 17 percent of Capital Bikeshare users overall. The county is considered one of the fifth wealthiest in the United States, though 8 percent of residents live below the poverty line.
The Arlington cash-payment system will remain an option because there are zero maintenance costs associated with it. Information on how to use the option will remain on the website and other marketing materials. However, the folks at Bike Arlington and Capital Bikeshare are now mentally shifting their focus to addressing other barriers to bike sharing.
Their new hypothesis is that the cost of membership is turning people away from the system. Organizers are in the process of finalizing partnerships that would allow Capital Bikeshare to offer deep discounts to members of low-income communities. They plan to roll this new program out within the next few weeks.
The Better Bike Share Partnership is a JPB Foundation-funded collaboration between the City of Philadelphia, the Bicycle Coalition of Greater Philadelphia, the National Association of City Transportation Officials (NACTO) and the PeopleForBikes Foundation to build equitable and replicable bike share systems. Follow us on Facebook, Twitter and Instagram or sign up for our weekly newsletter. Story tip? Write april@peopleforbikes.org