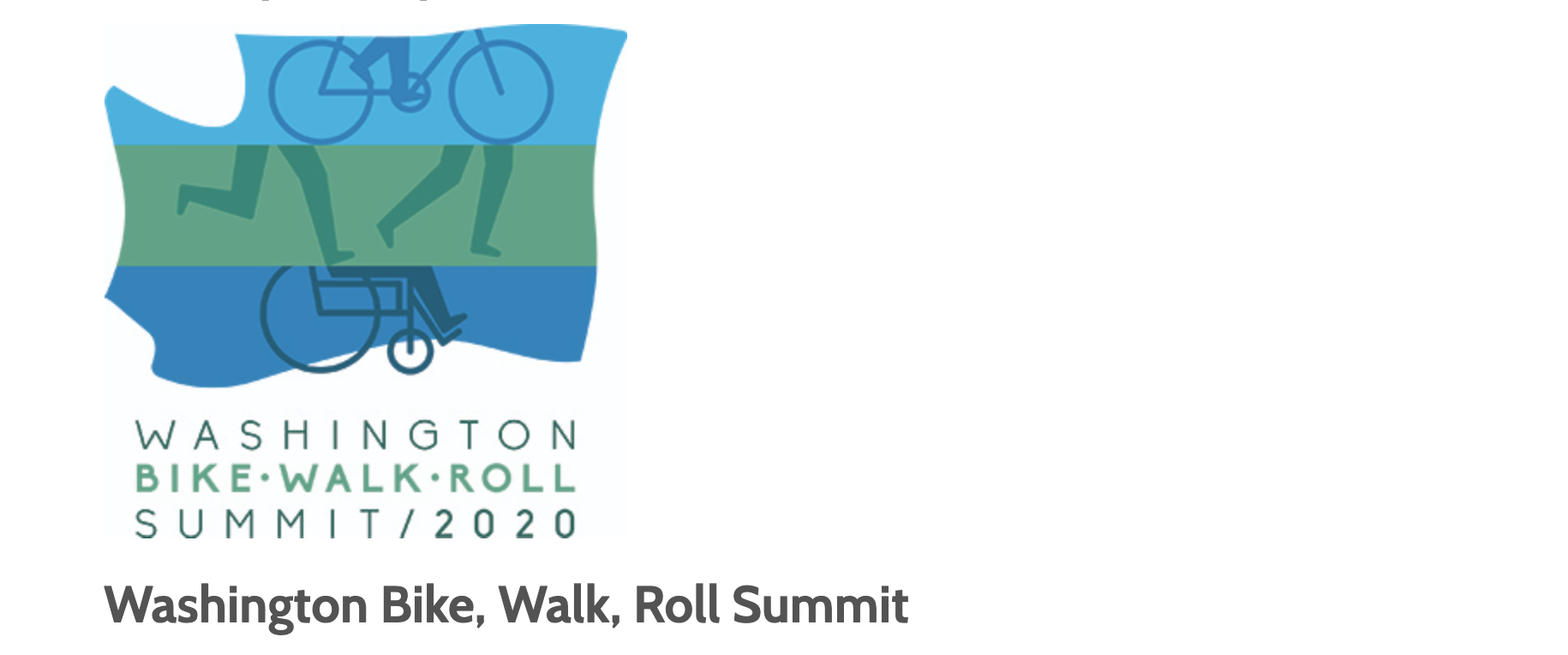 2020 SUMMIT FOCUS AND NAMING CHANGE:
"The Washington Bike Summit is now the Washington Bike, Walk, and Roll Summit. We've renamed the summit to reflect a big goal: to create a space where advocates and professionals discuss and advance the often overlapping but sometimes distinct and different needs of people who bike, walk and roll. 
We believe this change is crucial in building a just transportation system, and inclusive advocacy movement across the state. We want to harness the intersectionality of planning, advocacy, and education for all types of active users to realize a transportation system that works for all – regardless of how we get around. 
Becoming the Bike, Walk, Roll Summit marks an evolution and a goal, and one we might not achieve in year one. The summit will hopefully serve as the start of a longer process of integrating conversations surrounding biking, walking, and rolling. In making this change, we recognize that this summit will not be perfect, and this serves as the first step in a longer journey to true intersectionality and shared space. 
Active transportation advocacy is a space that belongs to all users of active transportation, and should be a place in which bicycle, pedestrian, and disability advocates can learn from and share with each other and plan for a future that works for all of us."