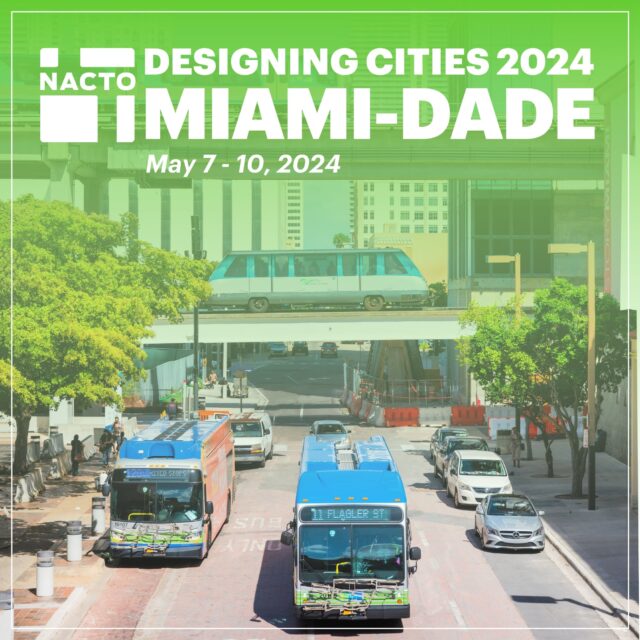 The National Association of City Transportation Officials (NACTO) announced today that Miami-Dade County will host the 2024 Designing Cities Conference. The conference will take place at the Intercontinental Miami from Tuesday, May 7 to Friday, May 10, 2024.
The Designing Cities Conference brings together 1,000 officials, planners, and practitioners to advance the state of transportation in cities across North America. The 2024 event in Miami-Dade will be NACTO's 12th conference, and the first held in the Southeast U.S. The conference is designed to equip city staff with the resources, information, and relationships to build safe, sustainable, equitable, accessible streets.
In line with this mission, NACTO is focusing the 2024 conference around the following themes:
Safety: Stemming North America's roadway safety crisis.
Climate: Mitigating and adapting to the global climate crisis.
Equity: Building streets as social infrastructure that broadens access to opportunity and supports the physical and mental well-being of marginalized communities.
Sustainable Growth: Holistically accommodating and managing population growth and shifting travel patterns.
Regional Collaboration: Multiplying impact and addressing challenges by working regionally and together.
Learn more about why Miami-Dade County was selected as this year's conference host and what you can expect from the 2024 NACTO conference here.