Pittsburgh gets creative for summer bike share engagement
July 16, 2019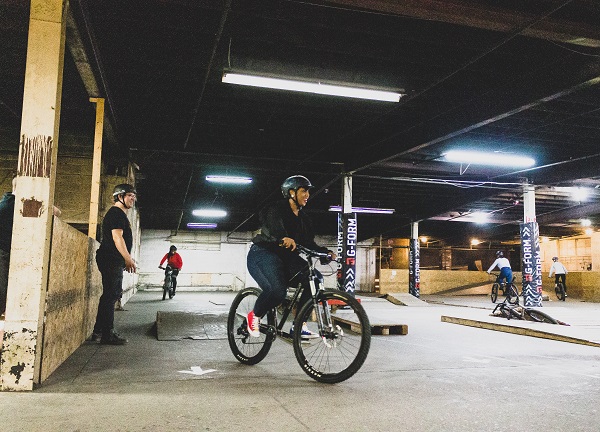 Source: Healthy Ride.
Pittsburgh's bike share system, Healthy Ride, stepped into this summer with outreach and engagement in mind, coming up with some creative ways to collaborate.
Healthy Ride took a three-pronged approach under its BBSP mini-grant to pursue its goals. First, was augmenting the ambassador program. Second, the system worked on team-building across all levels of internal positions. Lastly, Healthy Ride coordinated Instagram takeovers.
Upgrading the ambassadors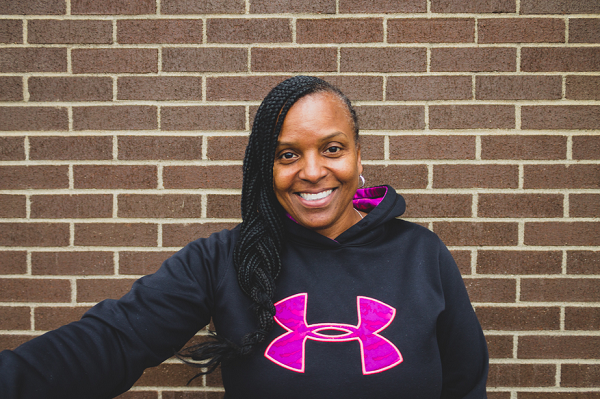 Source: Healthy Ride.
Key to Pittsburgh's initiatives is Healthy Ride ambassador La'Vette Wagner. Wagner, who first participated as a regular ambassador, came back onboard as lead ambassador. In her new role, Wagner is able to take on some of the responsibilities that used to fall only on Healthy Ride staff, managing and organizing rides more directly.
Wagner meets monthly with the five regular ambassadors and provides extra support on their efforts. She also gathers feedback from the ambassadors for the purposes of future program improvements.
Some of the events hosted so far include a Pride Ride, a downtown public art tour, and a sunrise ride in the Hill District.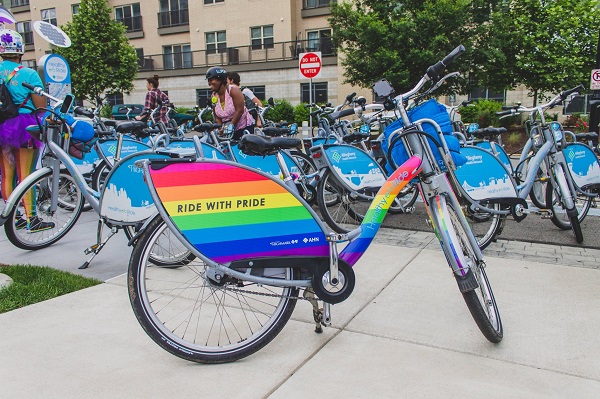 Source: Healthy Ride.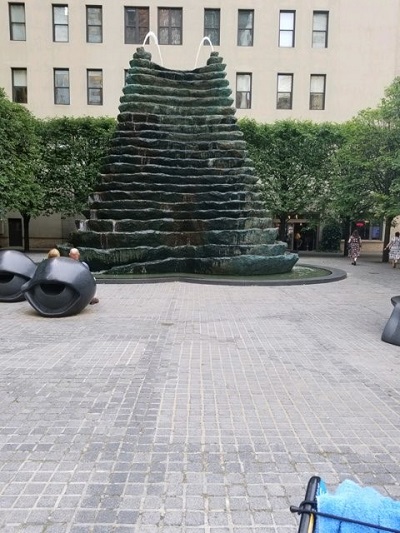 Source: Healthy Ride.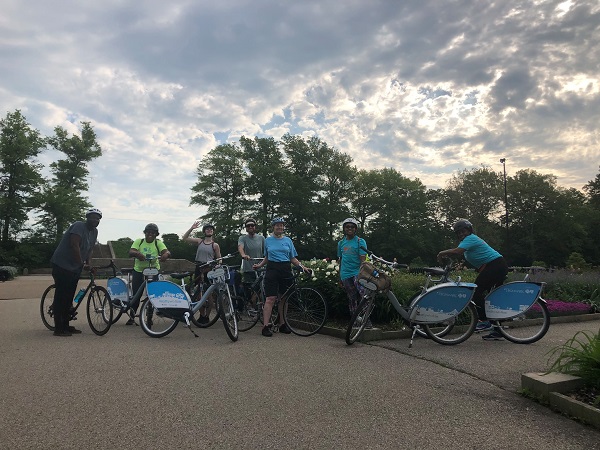 Source: Healthy Ride.
Healthy Ride team-building
Part of keeping a successful bike share system running, along with equity initiatives, is coordination and trust among all the stakeholders. With that in mind, Healthy Ride brought together staff, ambassadors, and board members for a set of team-building events.
The first event, held April 25th, was a trip to The Wheel Mill, an indoor bike park, while the second, on June 2nd, took place at bicycle shop and museum, Bicycle Heaven. The gatherings where an opportunity to rally enthusiasm within their communities of focus through a little bit of fun.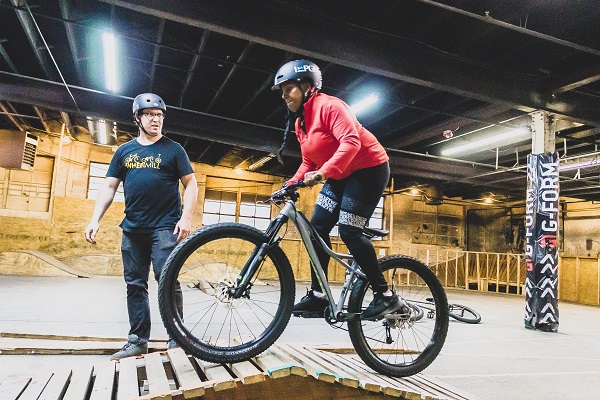 Source: Healthy Ride.
Taking over on Instagram
Last, but not least, Healthy Ride partnered with two local influencers to bring awareness to the system, as well as to community assets in the East End and Northside. The collaborations were "Instagram takeover" days, where Healthy Ride turned over its social media account to the local artists.
The first influencer was artist and avid cyclist Ricardo Solis, who took over from May 20-24th. Solis, who is originally from Costa Rica, created five unique animations portraying "monsters" using Healthy Ride throughout Pittsburgh, including the East End neighborhoods.
"Ricardo really captured the joy of biking in his takeover," said Erin Potts, Director of Marketing & Community Outreach with Healthy Ride. "It was such a unique and fun approach that simultaneously captured the reasons why someone might consider taking advantage of the bike share program."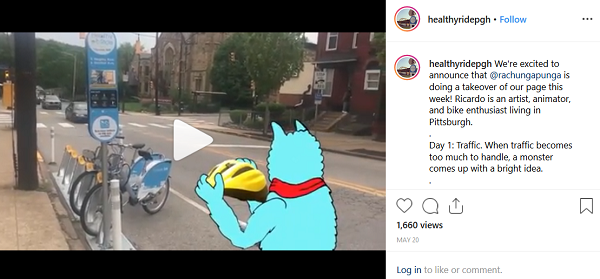 Source: Healthy Ride and Ricardo Solis.
The second influencer was Cam Brown, who took over the account from June 17-21st. Brown is a local street and documentary photographer originally from Pittsburgh's Northside.
"Not only does Cam take amazing photos," said Potts. "But he's also the founder of Happy Hour Street Meet that brings together photographers for a weekly stroll around the city to take photos and build community."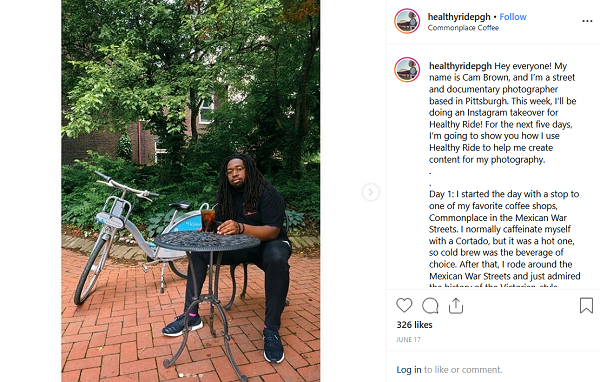 Source: Cam Brown.
Stay tuned for final posts from our 2019 mini-grantees!
The Better Bike Share Partnership is funded by The JPB Foundation as a collaborative between the City of Philadelphia, the Bicycle Coalition of Greater Philadelphia, the National Association of City Transportation Officials (NACTO) and the PeopleForBikes Foundation to build equitable and replicable bike share systems. Follow us on Facebook, Twitter and Instagram or sign up for our weekly newsletter. Story tip? Write stefani@betterbikeshare.org.