Indianapolis bike share leads events, promotes new stations
June 29, 2019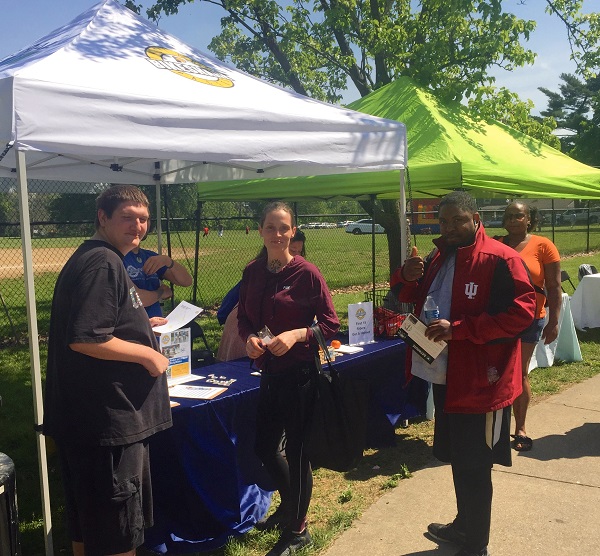 Source: Indiana Pacers Bikeshare.
Indianapolis' Pacers Bikeshare system is expanding this summer, and along the way, they're focused on outreach and community engagement.
The activities, supplement the existing discounts offered through the Everybody Rides program, which offers $10 annual memberships (down from a regular cost of $80).
The programming focuses on four neighborhoods that are included within the Summer 2019 system expansion area. Part of the goal is to increase awareness of bike share in these communities before the docks show up.
Events include food, free helmets, and short-term childcare to help remove participation barriers. Interactive experiences include test rides, learn-to-ride classes, and group rides led by program coordinators and neighborhood bike share ambassadors.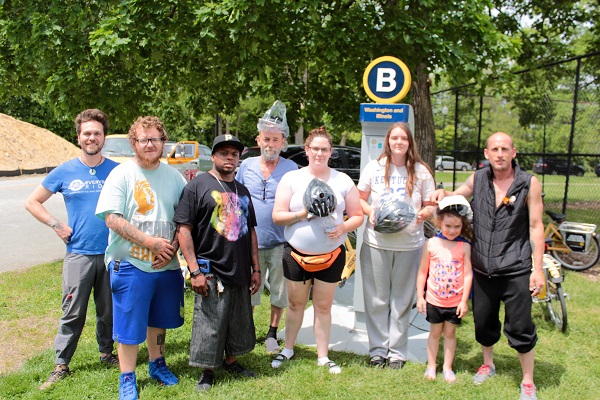 Source: Indiana Pacers Bikeshare.
The festivities kicked off in May at Garfield Park with 22 people signing up to participate in demos and go on the group ride, and staff and volunteers made over a 100 points of contact throughout the event.
"Electronics can be a barrier for different age groups," said Frank Stone, Everybody Rides Program Coordinator. "With the event, people were able to visualize what it would look like to actually use bike share. They could also identify areas to ride."
The destination planning was a big hit, said Stone, with participants eager to see maps of where they could make trips throughout the city, in addition to the park.
Two additional events happened in June, with another on the way. These events were more focused on neighborhood areas, rather than green spaces, bringing the question of infrastructure into the picture. It can change who feels ready to take on a ride.
"The comfort level increases when you can see where [in the street] you are going to ride," said Stone. "There are fewer bike lanes as you get further from the center city. When you get out to the side streets, riders start to have the question of 'how safe am I?' They might be cautious on one street versus another."
There's also plans for expanding the community ambassador program, as well as increasing promotions through radio participation and social media.
Indiana Pacers Bikeshare also has outreach experience through collaborating with the local SNAP and farmers market partnership, where SNAP members can double their benefits through purchasing at farmers markets. Other partners include public health and housing programs and nonprofits.
Stay tuned for more introductions to our mini-grantees!
The Better Bike Share Partnership is funded by The JPB Foundation as a collaborative between the City of Philadelphia, the Bicycle Coalition of Greater Philadelphia, the National Association of City Transportation Officials (NACTO) and the PeopleForBikes Foundation to build equitable and replicable bike share systems. Follow us on Facebook, Twitter and Instagram or sign up for our weekly newsletter. Story tip? Write stefani@betterbikeshare.org.