Fort Worth kicks off bike share community ambassador program
May 30, 2019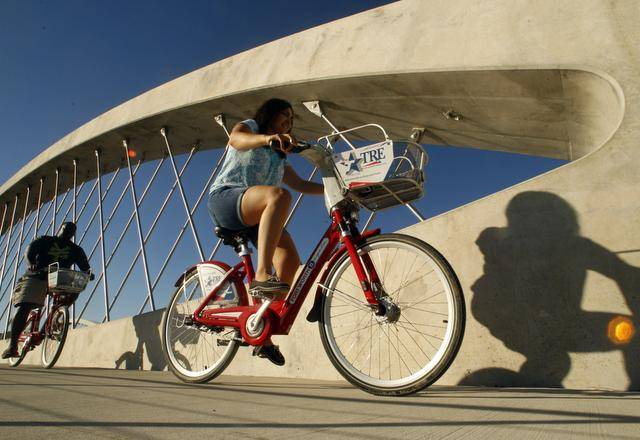 Source: Fort Worth Star-Telegram.
Fort Worth Bike Sharing, with its 325 bikes and 46 stations, has big plans this year for expanding its reach.
The system started a program called First Mile in fall of 2018, which offers $10 annual memberships to low-income and transit-dependent locals. The program requires one to be eligible for state EBT benefits.
At first, the question of how to verify the benefit numbers was a challenge. When Fort Worth Bike Sharing switched their website to a new content management system, they were then able to accept EBT numbers without verifying with the state.
Having a program is different from getting individuals riding, however. Fort Worth Bike Sharing is looking forward to using their BBSP mini-grant to start a comprehensive outreach process.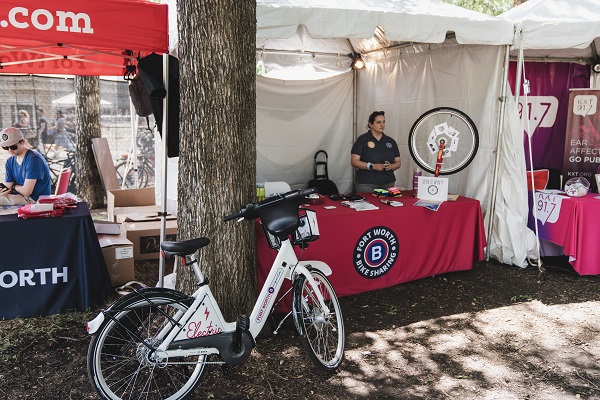 Source: Fort Worth Bike Sharing.
"The angle is to approach First Mile from a community outreach perspective," said Malorie Sarsgard, Assistant Director at Fort Worth Bike Sharing. "We want to identify people and nonprofit organizations that can help get out the word that this exists and is a viable option."
Fort Worth Bike Sharing hired five community ambassadors at the end of March to help jumpstart the outreach. The ambassadors represent several different neighborhoods throughout the city.
Thus far, the bike share system has played the role of facilitator, notifying ambassadors of community events, where the ambassadors can then set up a presence.
Fort Worth Bike Sharing has also partnered with the local housing authority to promote the First Mile program, with a particular focus on apartments within the bike share service area. So far, they've identified eight properties to work with, where ambassadors can potentially lead instructional workshops for using the system.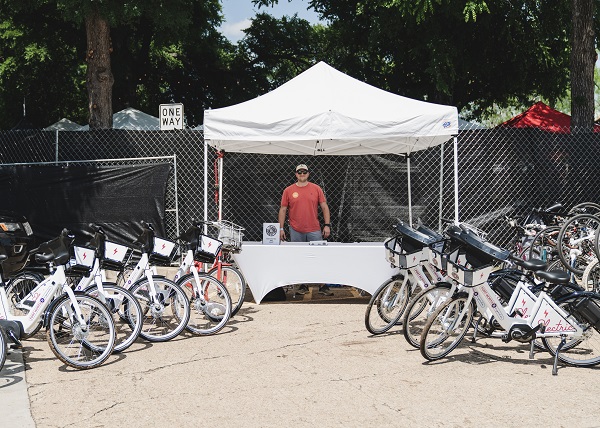 Source: Fort Worth Bike Sharing.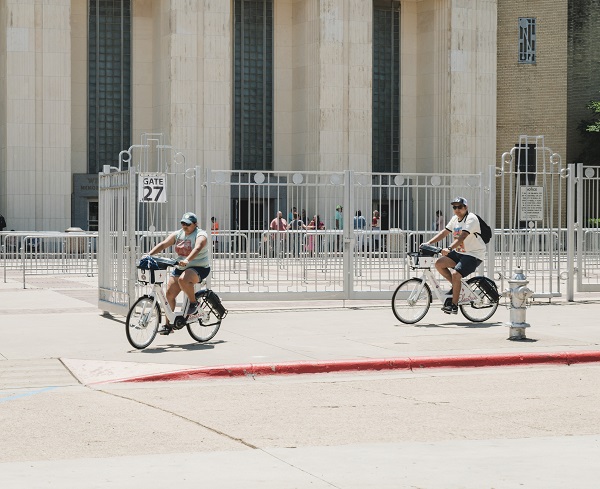 Source: Fort Worth Bike Sharing.
The bike share system has generally acted as a recreational system, but Sarsgard has hopes that commuters will start to see the value as well.
"Bike share can help with the first mile, last mile challenge when using buses," said Sarsgard. "Or it can even replace the trip altogether. We want to spell out the option for people, and help them get places a little bit quicker."
Fort Worth Bike Sharing is also looking to offer group rides. Additionally, it hopes to develop a cash payment option using prepaid cards that could be accessible at partner organizations.
A small fleet of e-bikes is a new addition to the system, which Fort Worth Bike Sharing hopes will encourage cycling during the hot summer months.
Stay tuned for more introductions to the work of our 2019 mini-grantees!
The Better Bike Share Partnership is funded by The JPB Foundation as a collaborative between the City of Philadelphia, the Bicycle Coalition of Greater Philadelphia, the National Association of City Transportation Officials (NACTO) and the PeopleForBikes Foundation to build equitable and replicable bike share systems. Follow us on Facebook, Twitter and Instagram or sign up for our weekly newsletter. Story tip? Write stefani@betterbikeshare.org.