Micromobility stakeholders gather in St. Louis for resource sharing
May 7, 2019
Last week, St. Louis, Missouri was the site for conversations critical to the future of micromobility.
The 2019 Bike Share Roundtable was hosted by NACTO, the City of St. Louis, the City of Memphis, and BBSP. The gathering provided a unique opportunity for micromobility stakeholders to discuss changes both between themselves and with industry officials.
The first day of the Roundtable featured a hands-on component, where participants could take an e-bike or e-scooter on a spin. Later in the day, there was an opportunity to see one of St. Louis' community engagement events in action.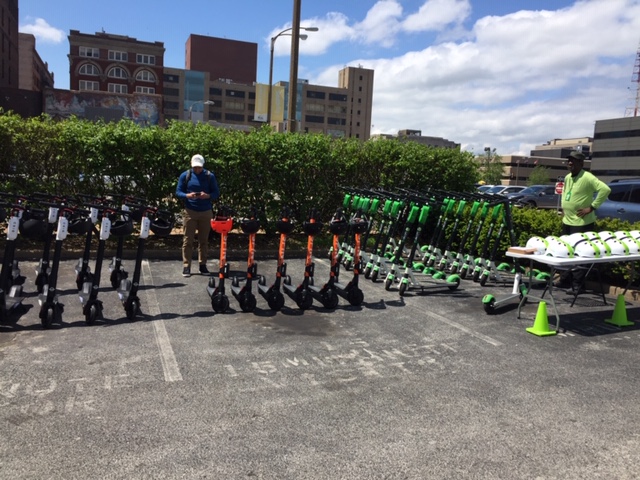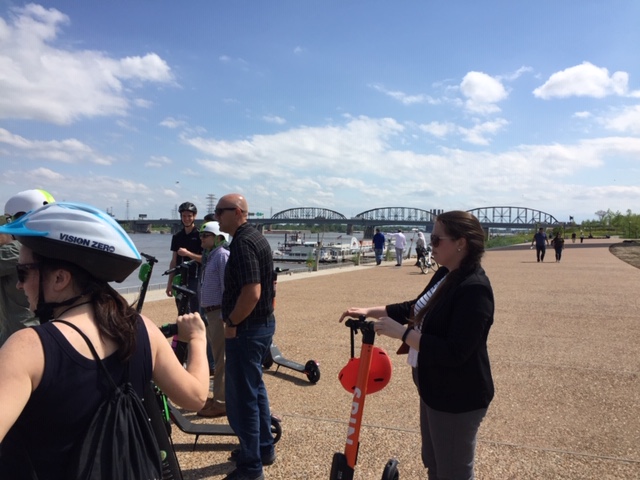 On the second day, the conversation began with city-only panels on managing and regulating bike share and scooter share systems. In the afternoon, companies Bird, Lime, Lyft/Motivate, BCycle, Uber/Jump, and Spin participated on a Q&A panel about their operations and relationships with cities.
The last day of the event focused on evaluation methods, equity efforts, and outreach.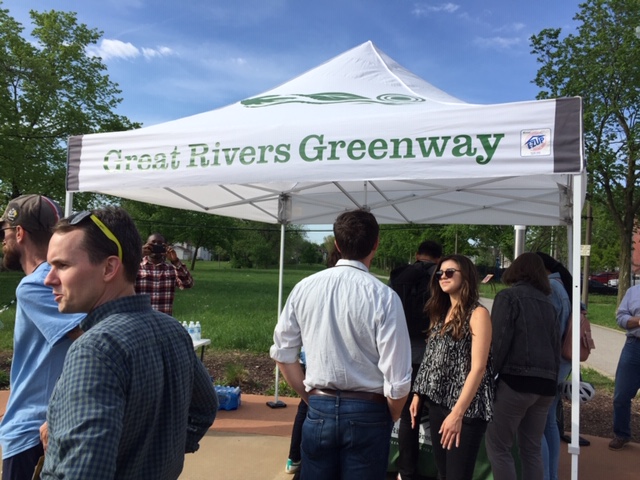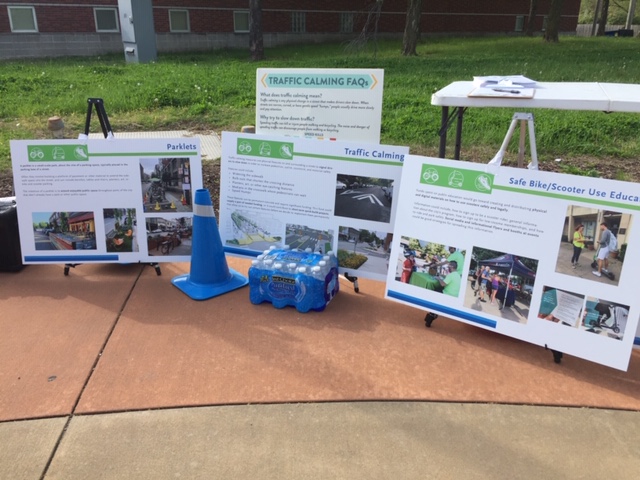 Topics covered throughout the Roundtable included public safety concerns, right-of-way and ADA-related issues, data privacy, data management, compliance to city regulations, infrastructure needs, and long-term viability of the dockless private companies. In addition, several participants felt efforts to engage low-income residents and residents of color were falling below the mark.
In such a rapidly-changing environment, it's hard to say what a gathering at the same time next year might look like. However, creating the space to have such conversations is a key part of ensuring a safe, connected, multi-modal future.
The Better Bike Share Partnership is funded by The JPB Foundation as a collaborative between the City of Philadelphia, the Bicycle Coalition of Greater Philadelphia, the National Association of City Transportation Officials (NACTO) and the PeopleForBikes Foundation to build equitable and replicable bike share systems. Follow us on Facebook, Twitter and Instagram or sign up for our weekly newsletter. Story tip? Write stefani@betterbikeshare.org.