Making scooter share safer
April 5, 2019
This is the second post of a two-part series on equity and safety within e-scooter sharing.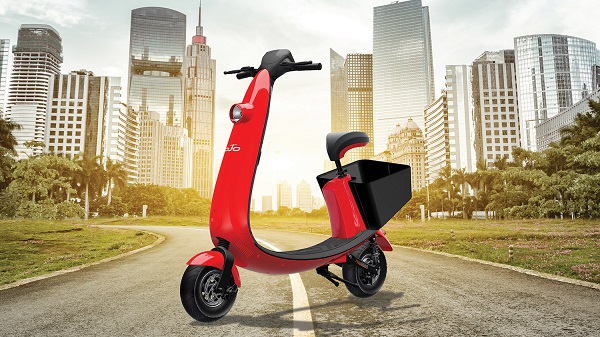 Source: Community Impact Newspaper.
Everyone is talking about dockless scooters these days, and one of the most common questions that keeps coming up is, "Are they safe?" Austin is one city looking to address the question — and do something about it.
Austin partners for sturdier scooters
Elliott McFadden, Executive Director of Austin B-cycle was looking for a partner with a solid track record to expand service to other forms of mobility. The company OjO seemed to just fit the bill.
"As dockless scooters were taking off and the market was changing, we saw an opportunity to partner with them," said McFadden. "We were in need of partner who was a good community player and who also had operations expertise. We liked the collaborative approach."
McFadden and staff met with OjO over the past summer to discuss a sturdy shared use scooter. The OjO model offers a sturdier sit-down build, as opposed to kick scooters, which McFadden says allows many different kinds of individuals to access the system. Those of differing ages, body types, and physical abilities can all use these scooters. The scooters can also go quite fast, up to 20 miles per hour.
"We launched an operational and profit share agreement, where excess revenue goes to support bike share system," said McFadden.
They deployed 100 scooters at the end of January. Under the city ordinance, OjO could actually have launched with 500 scooters, but the slow approach allowed for careful examination of a pilot. More scooters will be added this spring.
When it comes to safety in riding, McFadden says the more people on bikes and scooters, the more there is safety in numbers. In addition, infrastructure is a critical part of the conversation.
Disparate safety issues
Similar to many cities, the City of Austin has a history of unequal investments when it comes to transportation and infrastructure resources. For Austin, the East Side has often lacked the investment of other parts of the city.
Yet, undoing that legacy, said McFadden, isn't an easy change. "There's anxieties in these communities when they see new bike infrastructure. It's sometimes perceived as city staff being opportunistic — if the street is being repaved, they'll add a bike lane. The community sees that as signs of gentrification, or that the only reason a street is being repaved is to serve cyclists."
Similar challenges have arisen in cities like St. Louis, where Liza Farr of the Economic Development Department shares that "Potholes are the biggest obstacles for scooters and bikes. Built on inequities, some neighborhoods have been left out of infrastructure investments for decades. We're trying to catch up, but it's rough. Scooters are more of a safety issue for these neighborhoods than others, and we should be using fees to catch up."
The Better Bike Share Partnership is funded by The JPB Foundation as a collaborative between the City of Philadelphia, the Bicycle Coalition of Greater Philadelphia, the National Association of City Transportation Officials (NACTO) and the PeopleForBikes Foundation to build equitable and replicable bike share systems. Follow us on Facebook, Twitter and Instagram or sign up for our weekly newsletter. Story tip? Write stefani@betterbikeshare.org.