Bike share and hurricanes: system management for challenging weather
February 26, 2019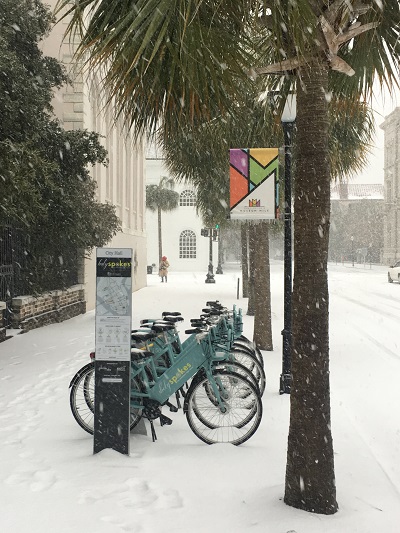 Source: Holy Spokes.
As climate change continues, it's gotten more critical to have a plan for handling system operations during inclement weather. Charleston's Holy Spokes knows what this preparation is like first hand.
Ian Palacios, Community Manager for Holy Spokes, has been the driving force in figuring out how to communicate with riders and staff about weather advisories, as well as determining how to care for their fleet of bikes.
Taking care of riders
As Palacios puts it, "Pretty much every hurricane affects us." Holy Spokes looks to state and city weather warnings as their guidelines for action. For moderate storm conditions, the operator tries to let users decide for themselves whether they'd like to keep riding, particularly for tourists and out-of-town visitors who might rely on the bikes to get around or for recreation.
Holy Spokes is able to keep riders up-to-date on weather conditions through the Social Bicycles backend system technology. However, they try not to message bike share users too much, so that they won't be checking phones while riding.
Once the storm warnings get to a serious level — a phenomenon that can happen very quickly — it's time to take action. Palacios says, "If things get worse, if the storm becomes a hurricane watch or warning, we go ahead and say, 'The Holy Spokes system is currently inactive due to inclement weather. Please do not ride; bikes will be removed throughout the day.'"
Holy Spokes will generally refund bike rentals when the system is taken offline due to a storm, including two-day passes and other short-term member fees. The system is conscious of not wanting to leave others without transportation, and tries to help with alternative suggestions when possible.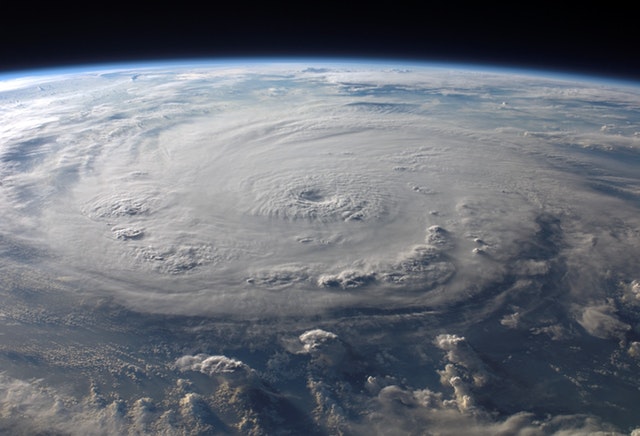 Protecting staff
The other important aspect of managing bike share during special weather events is making sure that the staff responsible for rebalancing bikes stay safe at all times.
Since Charleston is surrounded on nearly all sides by water, it's important to collect the bikes closest to the edge first. That includes the marina, as well as other waterways. The Holy Spokes system consists of 30 hubs and 250 bikes overall. At some point however, it's time to draw staff in whether or not all the bikes have been stored.
The bikes are built to be hardy, so the main equipment concern is that the bikes themselves could become projectiles in the event of a hurricane. Ensuring that all uncollected bikes are locked securely into a dock helps prevent such a scenario.
When asked what suggestions Holy Spokes has for other systems working to address weather-related challenges, Palacios says, "Similar to how you would have a fire drill, have a plan, and remember that practice makes perfect. You want to make sure you ask all the questions and have the resources available." He also restates the importance of communicating with riders about all system changes.
Charleston's experiences show one example of how to adapt bike share management methods to changing conditions as weather continues to evolve in coming years.
The Better Bike Share Partnership is funded by The JPB Foundation as a collaborative between the City of Philadelphia, the Bicycle Coalition of Greater Philadelphia, the National Association of City Transportation Officials (NACTO) and the PeopleForBikes Foundation to build equitable and replicable bike share systems. Follow us on Facebook, Twitter and Instagram or sign up for our weekly newsletter. Story tip? Write stefani@betterbikeshare.org.