Bike share systems to offer free election day rides across U.S.
November 1, 2018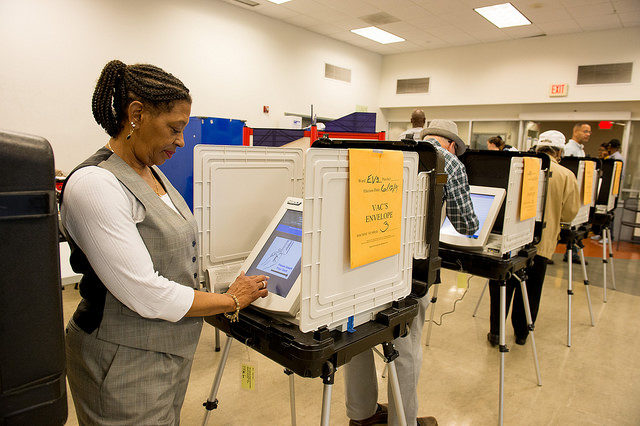 Source: Maryland Government via Flickr.

Civic engagement opportunities are an essential foundation of any society, but it's not always easy to participate. Fortunately, for next week's November 6th Election Day, bike share systems are stepping up to help residents reach their polling stations.
Here's a list of some systems offering free rides to vote, mainly through promo codes:
Some international systems are taking the same tactic, such as Canada's Bike Share Toronto, which offered free rides to its October 22nd election.
Many local transit agencies and transit companies are also offering complimentary trips, as well as other shared mobility services.
If you hear of other bike share operators helping residents get to the polls, please let us know (email: stefani@betterbikeshare.org) and we'll add them to the list!
The Better Bike Share Partnership is funded by The JPB Foundation as a collaborative between the City of Philadelphia, the Bicycle Coalition of Greater Philadelphia, the National Association of City Transportation Officials (NACTO) and the PeopleForBikes Foundation to build equitable and replicable bike share systems. Follow us on Facebook, Twitter and Instagram or sign up for our weekly newsletter. Story tip? Write stefani@betterbikeshare.org.