Kansas City integrated fare card brings bike share and transit together
October 16, 2018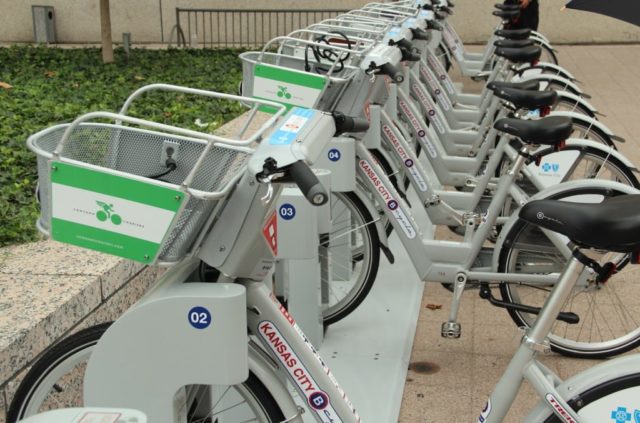 Source: BikeShare.cc

From Los Angeles to Milwaukee, cities are exploring fare card integration to make navigation a little easier. Kansas City, Missouri joined the pack this summer.
The integration is specific to what used to be a $50 per month unlimited bus pass. Now the same pass works for both bus transit and the Kansas City BCycle bike share system. The full rollout came after a test phase for the project was completed.
Talks to get the integration going were in progress between BCycle and the Kansas City Area Transportation Authority for years:
"We have a really strong relationship with the transit authority," said Eric Vaughan, Director of Bike Share and Business Services with Kansas City BCycle. "We looked at this several years ago, but the technology wasn't at the place where it needed to be to do this. Us talking with them about the bike share equity program was part of what sparked the conversation and had us re-engage the vendor about it. The transit authority is really keen on the integration."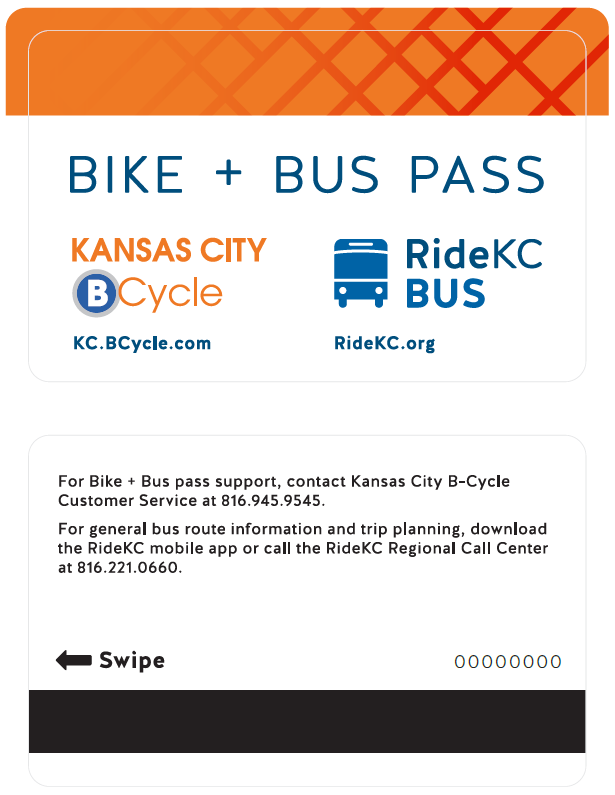 Source: Kansas City BCycle.
The combined card supports the bike share RFID technology, as well as the magnetic stripes the bus system uses, all in one. The integrated pass option is only available by signing up through BCycle, not the transit authority.
The BCycle system also offers a discounted option through the Bike Share for All program. This pilot offers a $10 annual membership through the need-based service organizations Hope Faith Ministries, Main Street Corridor Development Corporation, Metro Lutheran Ministry, and Westside Housing Organization. Members under this program can pay through all regular methods, as well as by prepaid credit or debit card. In the future there is the possibility for a cash payment option as well.
The lower rate can apply to the monthly integrated pass through a small $10 discount that makes the first month $40 instead of $50.
Upcoming plans could include further integration, such as with local universities who already provide free bus and bike share passes to students.
"If the pilot is successful," said Karen Campbell, Director of Development and Communications with BikeWalkKC. "BikeWalkKC plans to expand the program and allow other partner organizations to step in and get involved."
The Better Bike Share Partnership is funded by The JPB Foundation as a collaborative between the City of Philadelphia, the Bicycle Coalition of Greater Philadelphia, the National Association of City Transportation Officials (NACTO) and the PeopleForBikes Foundation to build equitable and replicable bike share systems. Follow us on Facebook, Twitter and Instagram or sign up for our weekly newsletter. Story tip? Write stefani@betterbikeshare.org.