Transportation leaders to keynote Moving Forward Together conference
July 30, 2018
Have you registered for BBSP and NABSA's Moving Forward Together conference in Portland from September 4-7th? See here for more information.
We're happy to share that two trailblazers in the field of transportation equity will be delivering the opening and closing remarks for our September 4-7 Moving Forward Together conference. The speakers will be Keith Benjamin, director of Charleston's Department of Traffic and Transportation, as well as Barb Chamberlain, who is the director of active transportation at Washington's Department of Transportation.
Together, their combined expertise will shed crucial light on the current intersection of bike share, equity, and local government work.
We hope to see you there! See our speaker's bios for further background:
***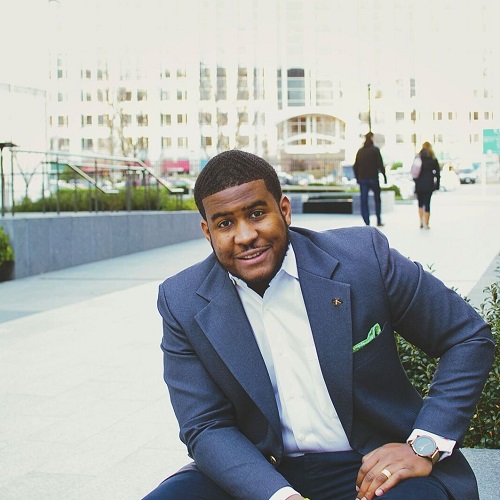 Keith Benjamin, was appointed to the position of Director of the Department of Traffic and Transportation for the city of Charleston, South Carolina in April of 2017. In his position he oversees all transportation maintenance, planning and partnerships at the local, county and state level. He previously served in the Office of Policy Development, Strategic Planning and Performance as well as led the Office of Public Liaison at the US Department of Transportation. Prior to his Federal service, Keith was Community Partnership Manager for the Voices for Healthy Kids Community Consortium with the Safe Routes to School National Partnership. At the national, regional and local level, Keith provided technical assistance to policy campaigns in underserved communities, built coalitions, increased leadership capacity, engaged elected officials, created advocacy resources and led The Nation Active Transportation Diversity Task Force. Keith has previously represented the Transport Workers Union of America, AFL-CIO advocating on behalf of 200,000 members and retirees and also served on Capitol Hill. A 2018 Next City Vanguard Fellow, he has served as a member of the National League of Cities Advisory Panel on Health Disparities, the Better Bike Share Partnership Equity Panel, the National Working Group on Healthy Food access with the Food Trust and the National Urban League and the National Capital Region Transportation Planning Board, Citizens Advisory Committee. He has also appeared and written for numerous publications. Keith Benjamin is a graduate and Dean's awardee of Swarthmore College.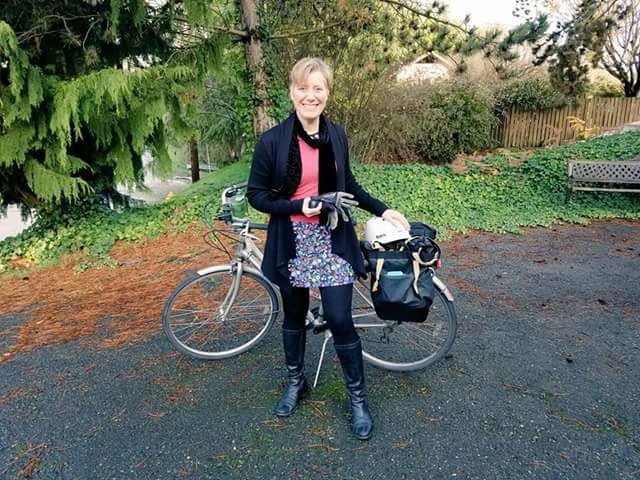 Barb Chamberlain started March 1, 2017, as Director of the new Division of Active Transportation at WSDOT–a division created to reflect the agency's commitment to multimodal transportation in the #1 Bicycle Friendly State. Barb served as the Executive Director of Washington Bikes from 2012 to 2015, when she was named Nonprofit Professional of the Year by the Association of Pedestrian and Bicycle Coordinators. She then became Chief Strategic Officer when Washington Bikes and Cascade Bicycle Club merged to form the nation's largest statewide bike nonprofit. Prior to working professionally in transportation she led communications and public affairs at Washington State University Spokane for nearly 15 years and served on a number of boards including the Spokane Regional Transportation Council, an MPO, and the Spokane Bicycle Advisory Board. She got her start as an active transportation volunteer working on the North Idaho Centennial Trail Committee, then spent four years in the Idaho state legislature, the youngest woman ever elected to both the House and Senate. Find Barb's bike writing at bikestylelife.com; follow @barbchamberlain on Twitter for active transportation research, resources and commentary.
The Better Bike Share Partnership is funded by The JPB Foundation as a collaborative between the City of Philadelphia, the Bicycle Coalition of Greater Philadelphia, the National Association of City Transportation Officials (NACTO) and the PeopleForBikes Foundation to build equitable and replicable bike share systems. Follow us on Facebook, Twitter and Instagram or sign up for our weekly newsletter.