Austin event gathers bike share practitioners to discuss dockless systems
April 13, 2018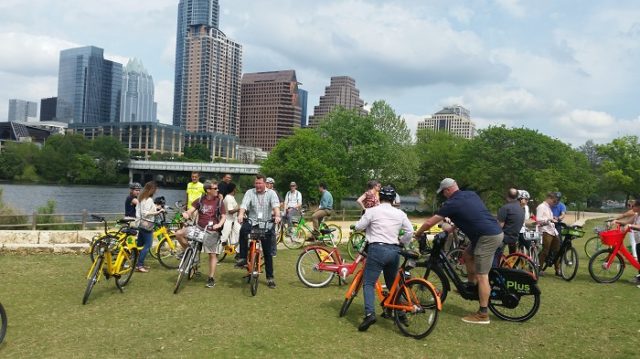 Austin dockless bike tour. Source: Nicole Payne / NACTO.
A gathering of bike share practitioners in Austin last week took on the question of how to regulate rapidly proliferating dockless systems.
The three-day event, called Bike Share Undocked, was a "cities-only roundtable event," and was hosted by the National Association of City Transportation Officials, the City of Austin, and the Better Bike Share Partnership. For participants, the forum was a chance to talk frankly about common opportunities and concerns around dockless bike sharing.
A well-rounded set of events
The activities began with a bike share "musical chairs" experience, where city staff were able to swap bikes throughout a tour of Austin. This gave everyone a chance to try out the nine different bike share vendors vying for a place in town. Many of the dockless companies are trying to enter multiple cities at once, making the tour an ideal opportunity for other cities to gain familiarity with them.
The following days involved a training on racial equity as related to transportation policies and programs, led by the Government Alliance for Race and Equity (GARE), as well as a city-led session on regulating and managing dockless bike share providers, and one on how to gather and manage bike share data, led by SharedStreets. Speakers throughout included staff from a variety of cities, including San Francisco, Seattle, New York City, and Boston.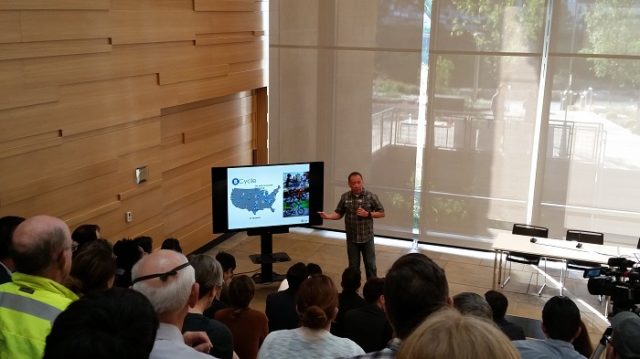 Source: Nicole Payne / NACTO.
The dockless companies were also present during a pitch session, and a public outreach portion allowed local residents to test out the bikes for themselves. Some events were streamed by the City of Austin through the #atxpanel hashtag.
In addition to highlighting opportunities, Bike Share Undocked gave voice to the variety of concerns that cities have around the new systems. Common issues discussed were privacy challenges, repair and maintenance of dockless bikes, affordability, and bike parking practices. There were also questions from those who have experience running community programs and accessibility efforts, wondering how dockless systems will relate to such existing endeavors.
"The event was really rich in discussion and sparked a lot of conversations and deeper thinking about the issues with allowing a 'free' system on our city streets," said Zoe Kircos, Director of Grants and Partnerships at PeopleForBikes.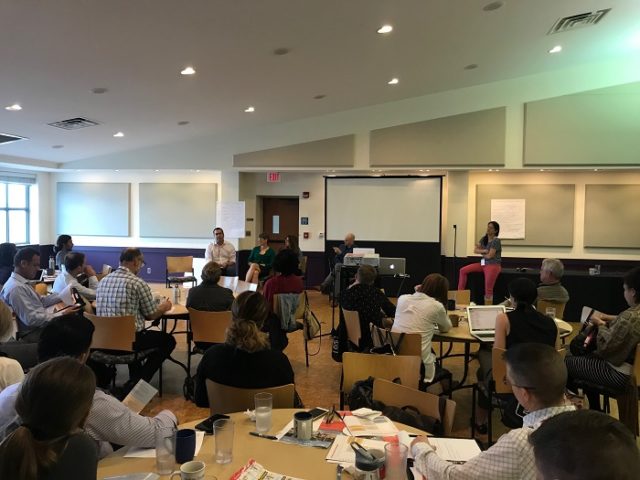 Source: Waffiyyah Murray / City of Philadelphia.
Collaboration means better planning
Some of the event was dedicated to visioning for what equitable transportation means in the long run. Most agreed that at the very least that means mobility options that are safe, convenient, reliable, and affordable.
It's clear that having the brainpower of multiple cities in one room was a special and much-needed occurrence.
"I think the most valuable aspect of the roundtable was the gathering of minds," said Nicole Payne, a program manager at NACTO. "Having the world of bike share's key thinkers and doers in the same room was critical to sharing advice and best practices that without a doubt reinforced the role of cities in developing the most equitable bike share systems possible."
And given how fast the bike share picture is changing, it'll be necessary to stay in communication.
"Dockless bike share is such a new development with changes happening daily," said Waffiyyah Murray, Better Bike Share Partnership Program Manager. "It was important for BBSP to host an event bringing cities together to share experiences and learn from one another as the bike share industry grows. The GARE-led racial equity workshop was a highlight for me as we discussed the role of equity in transportation and ways of measuring success."
We look forward to continuing these conversations in the coming months, particularly at our September conference with the North American Bikeshare Association.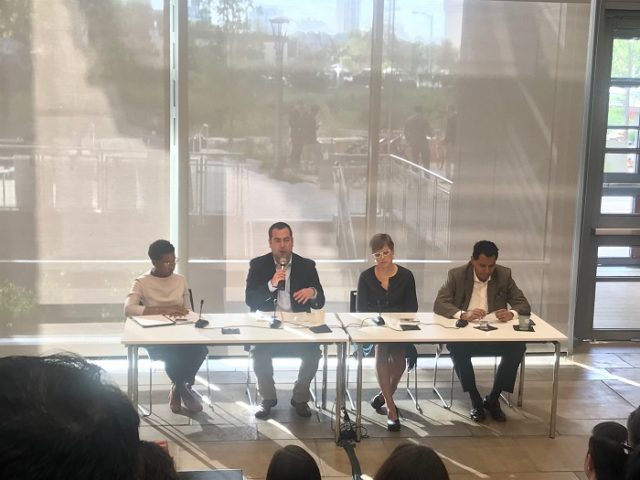 Source: Waffiyyah Murray / City of Philadelphia.
The Better Bike Share Partnership is funded by The JPB Foundation as a collaborative between the City of Philadelphia, the Bicycle Coalition of Greater Philadelphia, the National Association of City Transportation Officials (NACTO) and the PeopleForBikes Foundation to build equitable and replicable bike share systems. Follow us on Facebook, Twitter and Instagram or sign up for our weekly newsletter.