Better Bike Share awards $410,000 for bike equity
March 1, 2018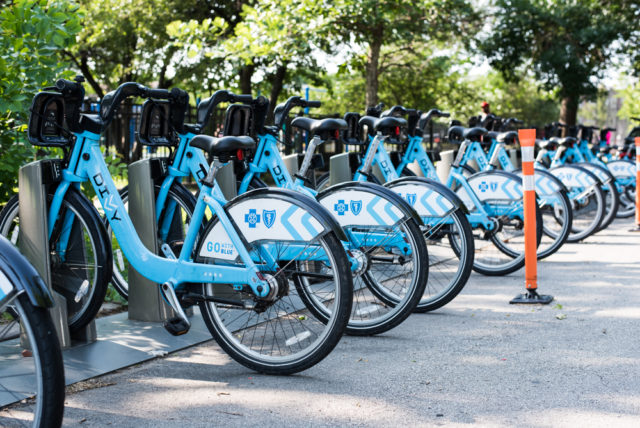 We're thrilled to announce our third round of Better Bike Share Partnership grantees!
BBSP has awarded $410,000 to community-based efforts and research projects that promote and examine pathways forward for bike share equity. Specific projects range from ambassador program support to employment partnerships and represent a diversity of communities and cities.
Communities receiving funding are:
Charleston, SC
Chicago, IL
Detroit, MI
Ithaca, NY
New Orleans, LA
Pittsburgh, PA
And research grants will go to Drexel University and Portland State University. Learn more about the individuals projects funded through the full press release below!
>BBSP Round 3 grantees press release.
The Better Bike Share Partnership is funded by The JPB Foundation as a collaborative between the City of Philadelphia, the Bicycle Coalition of Greater Philadelphia, the National Association of City Transportation Officials (NACTO) and the PeopleForBikes Foundation to build equitable and replicable bike share systems. Follow us on Facebook, Twitter and Instagram or sign up for our weekly newsletter.