Laborers who bicycle are unfairly targeted say advocates
January 25, 2018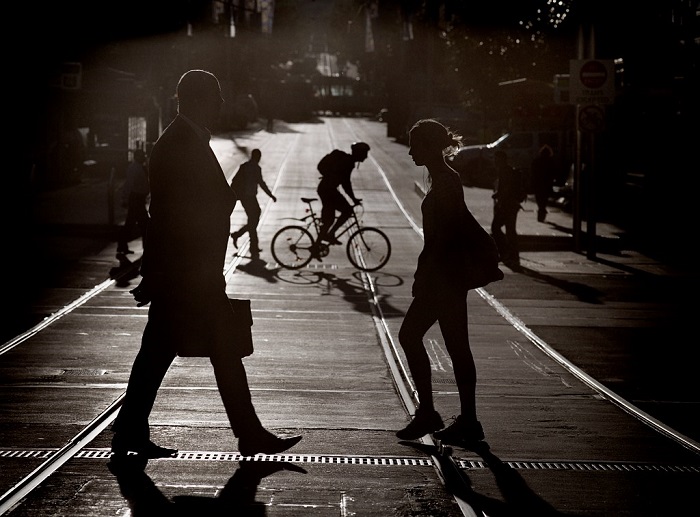 Source: Jes via Flickr Creative Commons.
Bicycling and bike share advocates seek to expand two-wheeled mobility across the nation, but they are being reminded that some bodies are more accepted on bikes than others.
Ph.D student and blogger Do Jun Lee has been making waves lately with his insights on the profiling of low-wage immigrant delivery service workers in New York City, who mainly get their jobs done on ebikes. Many of such workers in NYC are Chinese immigrants.
In part one, Lee focused on whose voices get heard in public conversations about transportation issues. In part two, he delves into the disparate policing practices on such workers and the devastating effect those crackdowns can have on the couriers' livelihoods. In the forthcoming third post, Lee plans to discuss intersectional listening practices that can help remedy the situation.
Bike courier issues aren't limited to New York City. Earlier this month it was revealed that the top rider for Chicago's Divvy Bike Share system was a food courier of color named Kerdia Roland. Roland managed to rack up 6,275 miles on Divvy during 2017. Roland himself doesn't mention feeling targeted in the article, but his high ride number in a system whose annual members are 79% non-Hispanic whites shows how necessary bikes can be to couriers and delivery people of color, and thus how important it is that they can feel safe on the streets.
The nonprofit Multicultural Communities for Mobility in Los Angeles also has experience with low-wage workers of color who consider biking. MCM covered conversations with Latino workers in a recent video about the Metro Bike Share system, where laborers say the bikes are not only too expensive, but also considered "not for us." In another video series by MCM, Transportation Commissioner Tafarai Bayne shares how he has felt racially profiled while biking in certain neighborhoods.
These experiences underline the importance of work by researchers like Charles Brown, and those at Portland State University, who have discussed the disproportionate fear among riders of color of being profiled or targeted while on a bike.
The issue begs the question of who really has a right to the city and to new city infrastructure and resources, as well as what bike advocates, researchers and city officials can do to address current inequalities.
The Better Bike Share Partnership is funded by The JPB Foundation as a collaborative between the City of Philadelphia, the Bicycle Coalition of Greater Philadelphia, the National Association of City Transportation Officials (NACTO) and the PeopleForBikes Foundation to build equitable and replicable bike share systems. Follow us on Facebook, Twitter and Instagram or sign up for our weekly newsletter. Story tip? Write stefani@betterbikeshare.org.