Bike share for kids? This Brazilian city is ahead of the curve.
January 11, 2018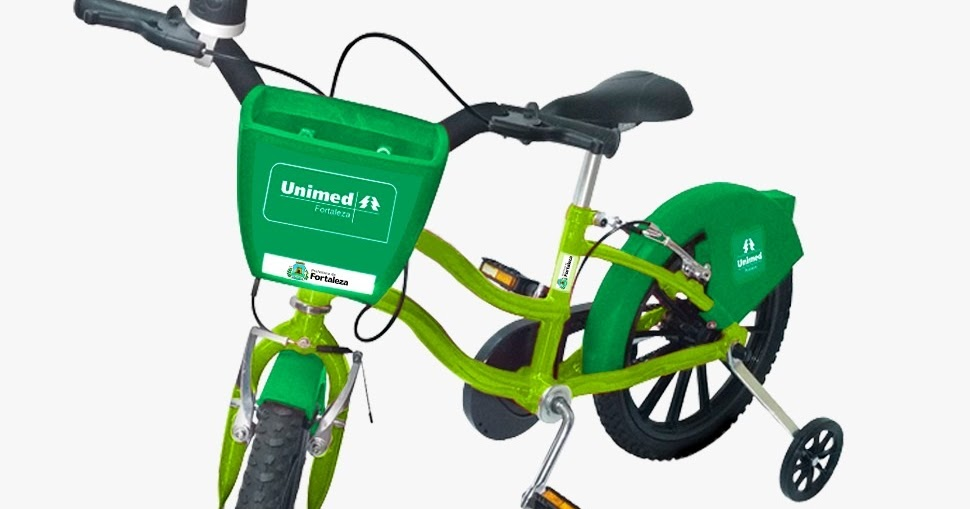 Source: Gustavo Pinheiro.
In Fortaleza, Brazil, bike share is truly available to all ages, and it could mean safer, more inclusive streets for everyone.
The Mini Bicicletar program provides 50 children's bicycles with retractable training wheels across 5 city stations. The initiative began in July of 2017, and during the first 6 months of operation it saw a total of 6,531 rides (an average of 36 rentals per day).
Kids are the future of bicycling

To learn more about the program, we reached out to Gustavo Pinheiro, who works for the Cycling Department at Fortaleza City Hall.
Pinheiro says that in order to use the bikes, kids have to have a parent sign a pass in their name. He also described how the training wheels on each bike can be disengaged, depending on whether or not the user needs them: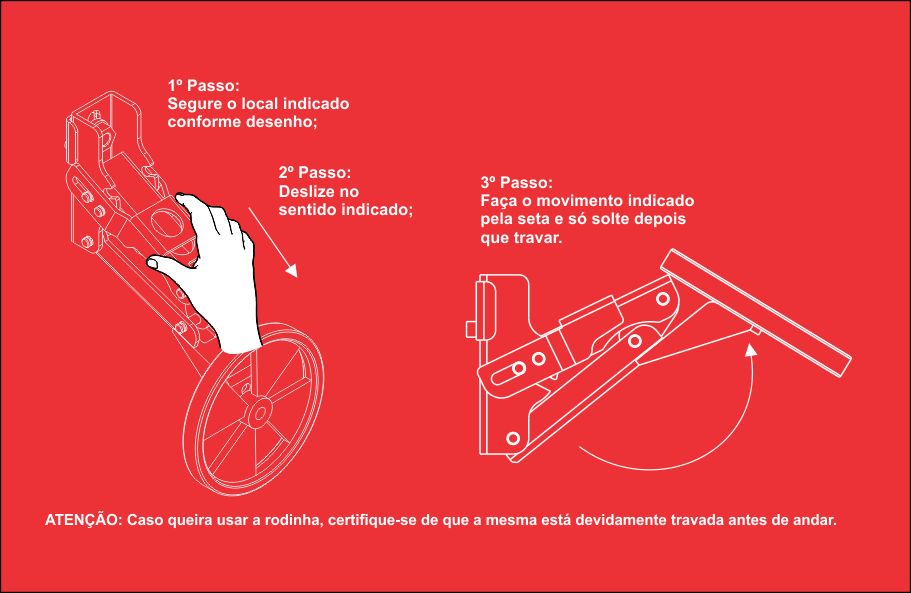 Diagram showing training wheel retraction process. Source: Gustavo Pinheiro.
Here's what Pinheiro had to say when asked about the benefits of having a bike share system just for kids:
First of all, children are one of the most vulnerable road users, so it's important to make them safer by giving them visibility and encouraging a peaceful coexistence in traffic. Besides that, they are essential in raising adults' awareness on urban mobility issues. They teach their parents and are always chastising them if they do something wrong in traffic.

In addition, the children can be considered a hope for a change in behavior in the future. They're going to be future young people and adults who will better respect vulnerable cyclists, because they had the chance to be a cyclist and experience the city by bike as kids. In this way, we are directly contributing to the development of future citizens who are more conscious, and who are prepared to contribute to this new prioritization of active transportation modes and other achievements of city cycling policy.
It's too early for Pinheiro and his team to have results about the socioeconomic background of the program's users. But out of the four neighborhoods where the children's stations are located, one is a low-income area. The system is also integrated with the local transit fare card, and those who have the card can access these bikes for free.
Could it work in the U.S.?
Bike sharing for kids hasn't been explored too much in the U.S., but it's ripe for a try. We know that certain demographics, especially Hispanic/Latino parents, are very interested in being able to use bike share with their family and friends. This could be one avenue for making that option more available.
The Fortaleza program goes to show that such a system doesn't have to be costly to cities either. Pinheiro shares:
In Fortaleza, the system's cost was covered mostly by a private company sponsorship; only a small portion comes from user fees. Therefore, this can be an alternative that does not require public resources. The stations were placed in public squares or places with enough space for children to bike. Since the system is more used for educational and leisure purposes, it is possible to start it with a few isolated stations.
Perhaps there is room to explore similar types of programs in the U.S. for cities who would be able to obtain sponsorship for it.
The Better Bike Share Partnership is funded by The JPB Foundation as a collaborative between the City of Philadelphia, the Bicycle Coalition of Greater Philadelphia, the National Association of City Transportation Officials (NACTO) and the PeopleForBikes Foundation to build equitable and replicable bike share systems. Follow us on Facebook, Twitter and Instagram or sign up for our weekly newsletter. Story tip? Write stefani@betterbikeshare.org.