Bike share just launched in Detroit, including a $5 reduced fare
May 24, 2017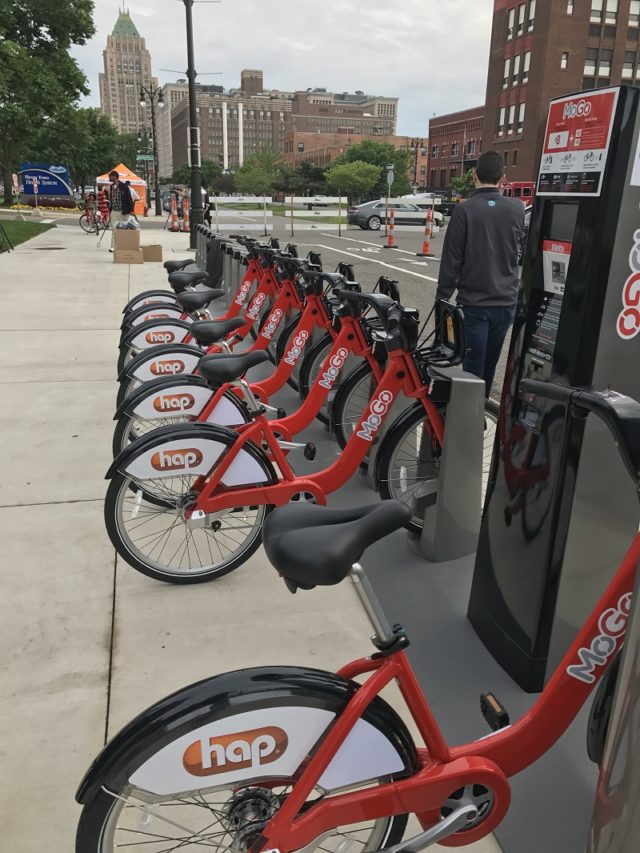 Source: Detroit Bike Share.
The MoGo bike share system became the first public bike share system in Detroit this week, but they're also taking cues from the cities that have come before them.
The system is starting with 430 bikes, distributed at 43 stations throughout the city. Detroit's bike share launch is significant, given that there are few cities of its size who are initiating bike share for the first time. The launch arrived after a five-year planning process.
Detroit Bike Share is an affiliate of the Downtown Detroit Partnership, alongside the City of Detroit, Henry Ford Health System, and Health Alliance Plan.
Detroit bike share is clearly keeping an eye on equity as it rolls out the new system. In an article for Detroit Free Press, Lisa Nuszkowski, Executive Director of Detroit Bike Share says, "MoGo is for all. […] MoGo is designed for all types of people and all types of trips."
We recently covered Detroit's plans for adaptive bike rentals to address issues of physical disability. The system is also looking to the City of Philadelphia and other locations for guidance and best practices on assisting low-income riders. According to a press release, the Detroit system is offering a $5 annual unlimited pass called the Access Pass for qualified riders.
While some equity efforts are still in the exploratory mode (including convenings and focus groups), it's clear that Detroit Bike Share is thinking about accessibility from a variety of perspectives.
"The City of Philadelphia was [a system] that we followed really closely," says Nuszkowski in a Michigan Radio article. "Their focus from the start has really been about how do you build an inclusive and equitable system for everyone to use."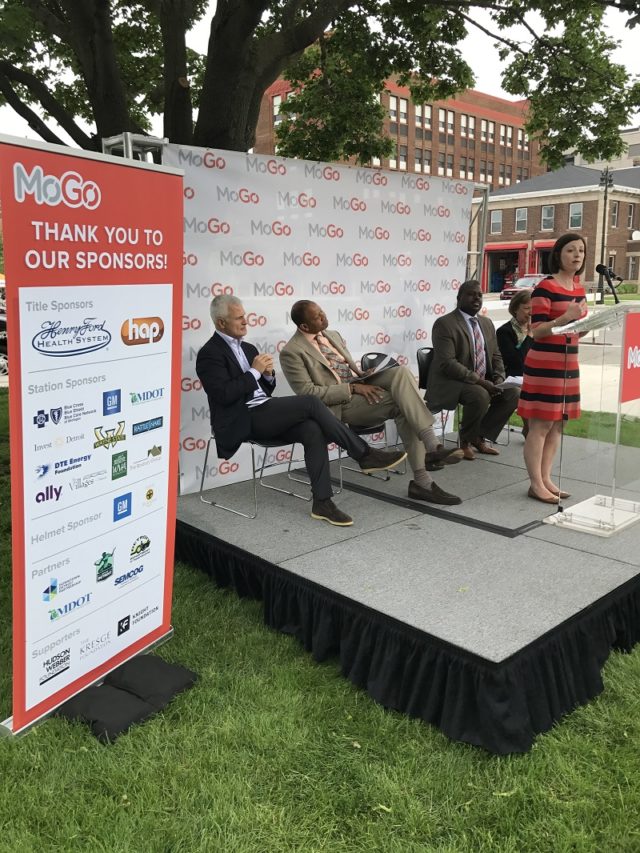 Source: Detroit Bike Share.
The Better Bike Share Partnership is a JPB Foundation-funded collaboration between the City of Philadelphia, the Bicycle Coalition of Greater Philadelphia, the National Association of City Transportation Officials (NACTO) and the PeopleForBikes Foundation to build equitable and replicable bike share systems. Follow us on Facebook, Twitter and Instagram or sign up for our weekly newsletter. Story tip? Write stefani@peopleforbikes.org.
Save
Save