Transportation advocates of every color just met at "The Untokening"
November 18, 2016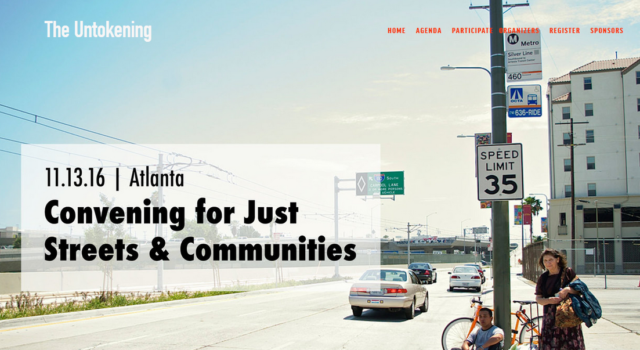 Transportation equity advocates, who have often felt challenged in their day-to-day work, gathered in Atlanta this month to discuss their shared concerns, as well as opportunities.
The Untokening took place in Atlanta, Georgia on November 13th, immediately following the more formal Facing Race Conference in the same city. According to one attendee, about two-thirds of the Untokening participants were people of color, and the event had more than 100 estimated attendees.
A Streetsblog article published before the event underscored the importance of the Untokening in a professional world where discussions on biking, walking, and transit in low-income communities of color are often derailed or misunderstood. Even well-meaning colleagues can sometimes fail to give equity conversations the space and time needed to be meaningful.
"A lot of time when we're talking about infrastructure, we're not talking about what a safe community means. What might be safe for one person is not for another," says Azephra Hamilton, Bike Share Community Liaison at the Bicycle Coalition of Greater Philadelphia. Hamilton attended the Untokening gathering, and was glad to see race and social justice as the center of conversation, rather than left to a side discussion.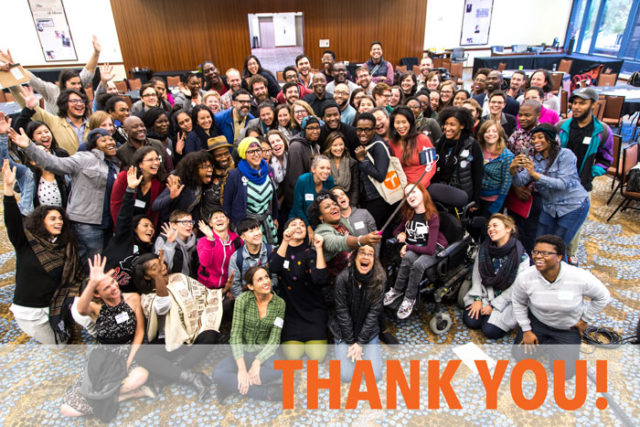 Image courtesy of Argenis Apolinario.
According to Hamilton, the sense of community at the Untokening was one of the most important aspects of the gathering. "These are conversations we are just beginning to have. It was really important to have a large group of folks just to talk about that. Sometimes we might feel that we are alone and we might be the only advocate of color, but then you come to a room full of people talking about the same thing."
Hamilton wasn't the only participant to be energized by the diversity of people in the room. "What was most powerful about it was really just the seeing who's out there and what the future leadership of this space could be," says Kate Fillin-Yeh, Director of the Bike Share Initiative at the National Association of City Transportation Officials, who also attended the event.
While it may not yet be clear whether the Untokening will be a recurring gathering, it was clearly a welcome conversation to those who attended.
The Better Bike Share Partnership is a JPB Foundation-funded collaboration between the City of Philadelphia, the Bicycle Coalition of Greater Philadelphia, the National Association of City Transportation Officials (NACTO) and the PeopleForBikes Foundation to build equitable and replicable bike share systems. Follow us on Facebook, Twitter and Instagram or sign up for our weekly newsletter. Story tip? Write stefani@peopleforbikes.org.
Save
Save