City officials' group: To make bike sharing more equitable, make street safety more equitable
July 21, 2016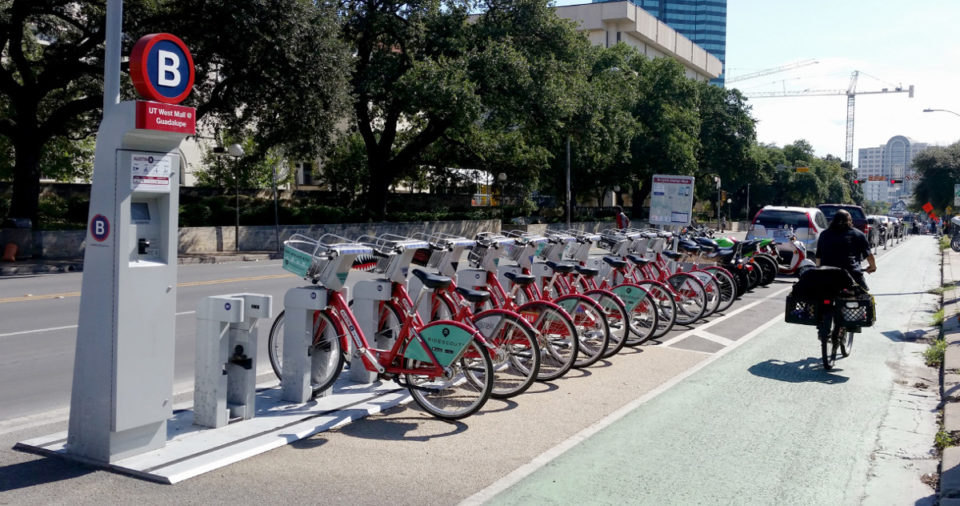 All the outreach rides and discount fare programs in the world won't be worth much unless bike sharing feels safe to use, too.
A report out Wednesday from the National Association of City Transportation Officials argues that making bike share relevant to more people of color will require, among other things, safe bikeways in more places where people of color live.
Street safety is a social justice issue. Black and Hispanic people suffer significantly higher fatality rates while biking than people who identify as white, Asian or Pacific Islander:

Source: Centers for Disease Control and Prevention, 2014.
As the country looks for ways to broaden bike share access, NACTO's report argues, part of the solution should be to make bike infrastructure common throughout cities rather than a scarce amenity.
"The connection between bike share ridership and high-quality bike lanes is clear: people ride more when they have safe places to ride," the report says. "Less explored is the positive feedback loop between bike share, the creation of protected bike networks, and overall cyclist safety. … As previous research has documented, the risk of a cyclist being struck by a motorist declines as the number of cyclists on the road increases. Put in simplest terms, a driver who sees 20 cyclists over the course of a few minutes is less likely to forget to look for cyclists than a driver who sees just one.
For the report, author Kate Fillin-Yeh gathered fresh data from seven leading biking cities to show the clear relationship between bike infrastructure, bike use, and bike safety.
Here's what's happening in the above chart: The red line (infrastructure) drives the blue line (ridership) up, which drives the yellow line (risk) down. At least, that's what the evidence suggests. Here's a nice visualization from the report showing how protected bike lanes target and woo the people (of every background) who are on the fence about biking:
This positive feedback loop — infrastructure to ridership to safety to more ridership to more safety — shows up in cities that built protected bike lane networks and then launched bike sharing systems.
"Chicago and New York — like Paris and Montreal before them — began to develop a protected bike lane network years before launching a large bike-share system and subsequently have seen high and sustained bike share use from day one, as users immediately found safe places to ride," the report says. "Riders in these cities have seen their risk of death or injury from motor vehicles decline steeply."
The argument here is not that bike infrastructure will solve the country's racial or ethnic inequities in bike sharing or in anything else. At best, better biking is an ingredient for transportation equity, not a recipe. Other work is badly needed too.
Almost all Americans would agree that everyone on city streets deserves safety. But we need to recognize that, like so many things, our safety on the street is unjustly influenced by the circumstances of our birth.
Lead photo: Kate Fillin-Yeh/NACTO.
The Better Bike Share Partnership is a JPB Foundation-funded collaboration between the City of Philadelphia, the Bicycle Coalition of Greater Philadelphia, the National Association of City Transportation Officials (NACTO) and the PeopleForBikes Foundation to build equitable and replicable bike share systems. Follow us on Facebook, Twitter and Instagram or sign up for our weekly newsletter. Story tip? Write info@betterbikeshare.org