10 Twitter accounts that bike share advocates should follow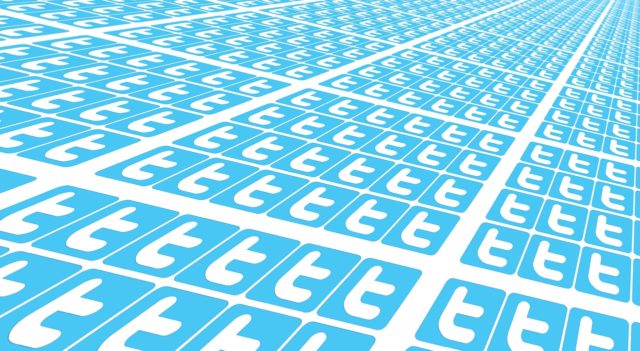 Whether you work for a bike share system, city government, community-based group, or other nonprofit, you are probably interested in what mobility equity advocates are saying and doing. And for many, Twitter is great way to keep track. So, we're closing out our year on the blog with a list of where to start.
We'd be remiss not to first mention our own Twitter account, where you can keep track of the bike share equity work of Philadelphia and the grantee cities of the Better Bike Share Partnership. Once you've gone through those organizations, take a look at the following accounts:
The Untokening
Mobility equity advocates gathered together in the fall of 2016 at The Untokening to discuss marginalized communities and active transportation. While the gathering is over for now, their Twitter page remains active.
Tamika Butler
Known her leadership with the LA County Bicycle Coalition, as well as her frank and honest speech "Planning While Black," Butler is definitely a voice watch.
Dr. Adonia Lugo
Dr. Lugo describes herself as a "Chicana anthropologist talking/writing mobility justice." She's been involved with numerous organizations and academic endeavors, including The Untokening, Multicultural Communities for Mobility, and Bicicultures.
Sahra Sulaiman
Sulaiman is the Communities Editor for StreetsblogLA, where she covers housing, transportation, and equity issues with an emphasis on the local perspective.
Do Lee
Lee is a Ph.D candidate and author of the Intersectional Riding blog. His writing and research focus on the intersection of bicycling, social justice, and sustainability.
Naomi Doerner
Doerner works with a variety of organizations on transportation equity. She maintains an active voice on Twitter advocating for bicycling and pedestrian issues.
Charles T. Brown
Brown is a vocal Twitter user who advocates for social equity principles to be incorporated into city planning and development. He is based in New Jersey.
Courtney Williams
Williams, a.k.a. The Brown Bike Girl, is a dynamic cyclist, advocate, and consultant with experience in community-based programming.
Nadine Horton
Horton is another cycling equity and community outreach advocate who wears multiple hats. She is based in New Haven, Connecticut.
Ngani Ndimbie
Ndimbie is a Women in Transportation Fellow with Technologies for Safe and Efficient Transportation, based in Pittsburgh, PA. She is a vocal advocate for inclusion within the biking and mobility space.
This list only scratches the surface of who bike share advocates can follow to stay informed about key mobility equity issues. But it's a great place to start! Got other ideas? Tweet us more suggestions: @betterbikeshare.
The Better Bike Share Partnership is a JPB Foundation-funded collaboration between the City of Philadelphia, the Bicycle Coalition of Greater Philadelphia, the National Association of City Transportation Officials (NACTO) and the PeopleForBikes Foundation to build equitable and replicable bike share systems. Follow us on Facebook, Twitter and Instagram or sign up for our weekly newsletter. Story tip? Write stefani@peopleforbikes.org.
Save
Save
Save